Meta-Analysis: Exercise as Effective as Drugs at Treating Heart Disease, Strokes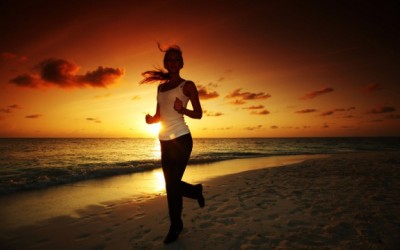 Healthy Living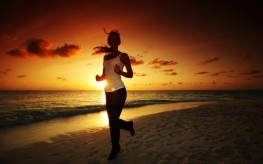 Anyone can tell you that exercise is good for you—not only is it a key player in weight maintenance, but exercising also helps prevent chronic disease like type 2 diabetes and cardiovascular disease. A recent study suggests that exercise could treat several conditions and is just as effective as drugs at preventing death caused by numerous diseases.
Published in BMJ, the analysis "Comparative effectiveness of exercise and drug interventions on mortality outcomes" looked at 16 applicable meta-analyses including 305 randomized controlled trials comparing exercise and drug efficacy. In all, 339,274 participants were involved in the massive study.
Researchers with Harvard Medical School, Harvard Pilgrim Health Care Institute, the London School of Economics, and Stanford University School of Medicine compared the effects of exercise versus prescription drugs on mortality in secondary prevention of coronary heart disease, treatment of heart failure, rehabilitation of stroke, and diabetes prevention.
For two of the health conditions—secondary prevention of heart disease and prevention of diabetes—the researchers found no statistically detectable differences between exercise and drug interventions.
Read: Could Exercise Make you Smarter?
This means, according to their findings on the more than 300 trials, exercise and drugs had similarly positive outcomes.
One thing the study's researchers didn't touch on, however, is the side effects of these drugs. When you take those effects into consideration, including potential complications, exercise comes out ahead as a viable treatment with few risks.
The researchers say there is a "blind spot" in evidence relating mortality benefits and exercise. On the other side, there is a massive amount of research on drug treatments and mortality. This leaves the pool of evidence certainly lopsided.
According to the meta-analysis itself:
"Despite recent calls to encourage physical activity as a strategy to ward off the emerging burden of chronic conditions, including heart disease and diabetes, population level physical activity measures are discouraging. In the United Kingdom, only 14% of adults exercise regularly, with roughly one third of adults in England meeting recommended levels of physical activity.16 In contrast, utilisation rates of prescription drugs continue to rise sharply, increasing to an average of 17.7 prescriptions for every person in England in 2010, compared with 11.2 in 2000."
Read: 15 Minutes Daily Exercise Adds 3 Years to Life
This indicates a willingness of people to opt for medication in lieu of exercise, in part because of their ignorance to both the benefits of regular exercise and the risks of Big Pharma medications.
They conclude, "In cases where drug options provide only modest benefit, patients deserve to understand the relative impact that physical activity might have on their condition." 
---