Search Tells You If, When, and How Much YOUR Doctor Was Paid by Big Pharma

Is your doctor on the payroll of the mega pharmaceutical companies? If you want to find out if your doctor's aggressive push for Viagra could be stemming from financial interests, there's a government website that can do just that.
The Open Payments Data website presented by the government reveals to you the depths to which your personal care provider could be controlled by Big Pharma's institutions. From physicians to teaching hospitals, you can even identify the company making payments.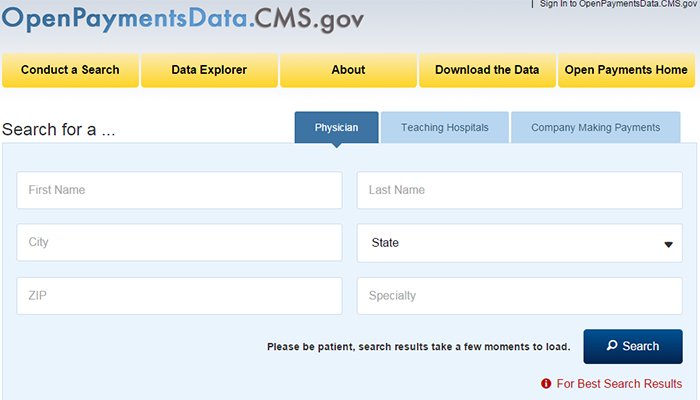 Is your doctor on the payroll? This is a really awesome tool to tell whether or not your current or perspective healthcare providers are hiding their vested interests.
---
---
---



Anthony is a natural health and human empowerment writer, speaker, and entrepreneur whose writings have appeared in #1 USA Today and Wall Street Journal Best-Selling books and top 100 websites.

After overcoming Lyme Disease and nerve-related facial paralysis, Anthony's work now reaches several million readers per month through his highly prolific group of social media pages and websites.

Focused on self-development techniques and living a healthy lifestyle, Anthony currently sits on the Advisory Board to Natural Society in addition to managing and directing several other companies dedicated to enhancing social good.

Anthony's work routinely appears on both alternative and established websites and television programs alike, including Drudge Report, Thom Hartmann, Simple Reminders, RT, Infowars, Michael Savage, Gaiam TV, and many others.