Chart Reveals Organic Food Companies Often Owned by Mega Corporations
It may be shocking to you, but a large number of organic food companies are actually owned by mega corporations such as Pepsi and Kraft. These companies carelessly implant genetically modified ingredients into their food products and are environmentally destructive, but their organic food subsidiary companies are often toted as environmentally safe and health conscious. One such example is the Honest Tea company, which is actually owned by the Coca-Cola company. Perhaps it's time to see if your favorite organic food company is actually owned by one of these mega companies.
Click on the image to view a larger version.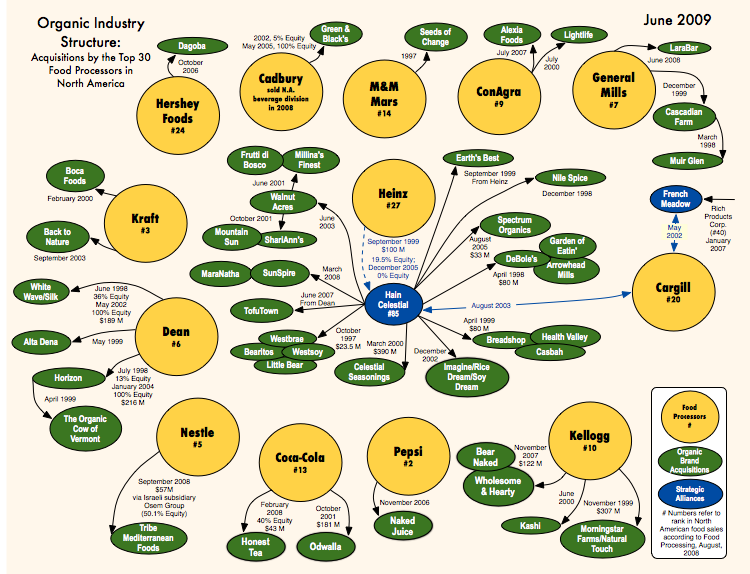 Additional Sources:
---
---


Anthony is a natural health and human empowerment writer, speaker, and entrepreneur whose writings have appeared in #1 USA Today and Wall Street Journal Best-Selling books and top 100 websites. After overcoming Lyme Disease and nerve-related facial paralysis, Anthony's work now reaches several million readers per month through his highly prolific group of social media pages and websites. Focused on self-development techniques and living a healthy lifestyle, Anthony currently sits on the Advisory Board to Natural Society in addition to managing and directing several other companies dedicated to enhancing social good. Anthony's work routinely appears on both alternative and established websites and television programs alike, including Drudge Report, Thom Hartmann, Simple Reminders, RT, Infowars, Michael Savage, Gaiam TV, and many others.