Leading Antibiotic Linked to Sudden Death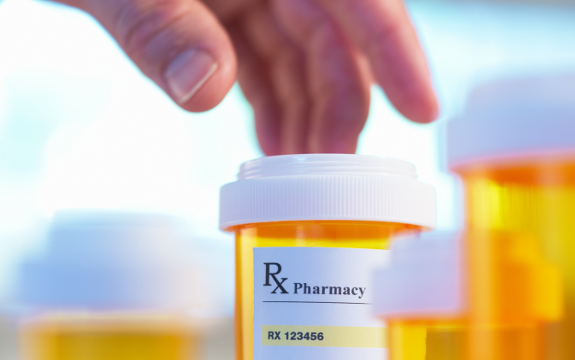 Following the news that drugs like Tylenol can actually lead to death when taken correctly in low dose form, new information has found that one of the most widely used antibiotics also has a very concerning death link. The pharmaceutical, known as azithromycin, has been linked to an increased likelihood of sudden death in adults — especially those with heart disease or a high risk for the condition.
Of course heart disease is rampant among the population, meaning that a large percentage of individuals therefore have an increased risk of sudden death when taking this popular drug to treat infection. While the odds of sudden death affecting the patient are not very high, the findings led researchers to urge doctors to reconsider prescribing the drug.
What the doctors may not be aware of is the fact that natural alternatives to antibiotics do exist that are both highly effective as well as exceptionally safe. Peer-reviewed research has shown that garlic, which is also beneficial to improved immunity and wellness, is even more effective than antibiotics in fighting common illness.
When also considering the fact that antibiotics have been linked to serious conditions like mental illness, heavily drug-resistant superbugs, and obesity, the threat of antibiotic overuse becomes even more apparent. Amazingly, the issue of widespread antibiotic use has been continually recognized as a major threat to public health by health professionals and political legislators alike.
It was the threat of resistant superbugs as a result of antibiotics used in the food supply that led a United States judge to order the FDA to remove them from the animal feed supply. The FDA's response? After ignoring calls to remove antibiotics from the feed stemming back to 1977, the agency finally stated that they would partially remove them from the feed supply over the next few years.
It is clear that there is a serious problem with the over-prescription of antibiotics, and the subsequent results are hampered health and serious side effects. In some cases, it could even be death.
Additional Sources:
---
---


Anthony is a natural health and human empowerment writer, speaker, and entrepreneur whose writings have appeared in #1 USA Today and Wall Street Journal Best-Selling books and top 100 websites. After overcoming Lyme Disease and nerve-related facial paralysis, Anthony's work now reaches several million readers per month through his highly prolific group of social media pages and websites. Focused on self-development techniques and living a healthy lifestyle, Anthony currently sits on the Advisory Board to Natural Society in addition to managing and directing several other companies dedicated to enhancing social good. Anthony's work routinely appears on both alternative and established websites and television programs alike, including Drudge Report, Thom Hartmann, Simple Reminders, RT, Infowars, Michael Savage, Gaiam TV, and many others.