23 Health Benefits of Sea Buckthorn: The Miracle Berry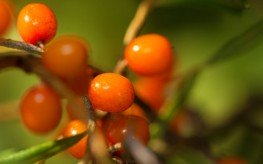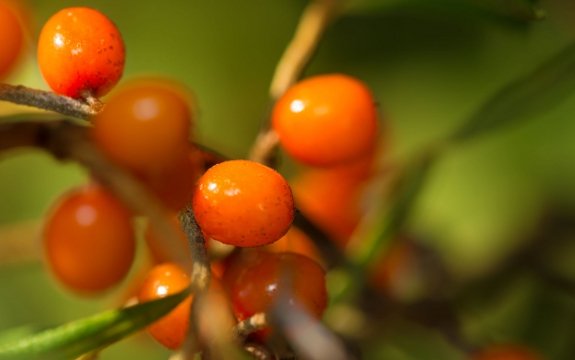 Sea Buckthorn (Hippophae Rhamnoides) is a super fruit full of all the Omegas – 3, 6, 9 and the rare 7, as well as a host of antioxidants and other healing nutrients. It has been used to heal psoriasis and make skin glow, boost immunity, slow aging, and lower cholesterol, but it also has numerous other qualities that make it a superior source of vitamins and minerals we all need. Read below to learn about the various health benefits of sea buckthorn.
Sea buckthorn has been used in China for more than 12 centuries to heal various disorders and is used in modern times by allopathic and Ayurvedic practitioners alike. Legend has it that even Genghis Khan, the Mongol conqueror, used Sea Buckthorn to propel the fight against his enemies.
The fruit grows primarily high in the Himalayan Mountains (Spiti Valley), which makes it particularly hearty. It is even called "Holy Fruit' among the locals there. It is here, under the conditions of high altitude, exposure to extremely strong ultra violet radiation due to its proximity to the sun, and reflected light from heavy snows, severe cold, scorching heat, and dry, 'barren' soil, that this plant becomes a 'super' food. It is extremely life-giving and enhances both health and beauty.
Health Benefits of Sea Buckthorn
Sea buckthorn has multiple uses due to its protein building amino acids, vitamins B1, B2, K, C, A, E, and folic acid, over 60 antioxidants, at least 20 minerals, and healthy fatty acids. The fruit is full of carotenoids, xanthophylls, phenolics, and flavanoids, too. Its an absolute power house of nutrients!
The leaves, berries and roots can all be used in different forms. It is a complete food that can support the body in all the following ways:
Treats gastrointestinal disorders including ulcers
Reverses gout
Eliminates skin rashes
Cures infections
Improves sight, lessens eye soreness
Promotes colon health
Contributes to proper brain and nervous system functioning
Reduces inflammatory response in the body
Improves mental clarity
Treats asthmatic symptoms
Reduces skin markings associated with measles or mumps
Reduces illness associated with cancer
Lowers cholesterol
Boosts lymphatic circulation and immunity
Reduces hunger (due to Omega 7s)
Improves the look of skin and hair (also due to Omega 7, 3, 6, and 9s)
Neutralizes free radicals in the body
Slows the aging process
Supports internal organs
Boost health of the mucous membranes lining the digestive and respiratory tracts
Supports urogential system
Reduces the condition of a fatty liver
Helps to increase cellular vitality
---
---


Christina Sarich is a humanitarian and freelance writer helping you to Wake up Your Sleepy Little Head, and See the Big Picture. Her blog is Yoga for the New World. Her latest book is Pharma Sutra: Healing the Body And Mind Through the Art of Yoga.