'Scientists' Say Eating Organic Food Makes You a Jerk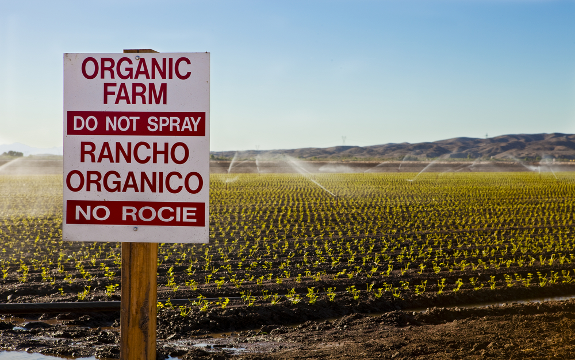 Do you eat real, organic food? If you do, you must be a jerk, according to a new ridiculous 'scientific study' that most likely has financial ties to factory farm corporations and junk food makers across the planet. Instead of discussing the wide variety of health benefits of eating real food — the kind made without harmful pesticides that actually make you stupid, the researchers use participants to show how 'eating organic can make you a jerk'. Now spanning the mainstream media headlines, the 'scientists' use the fact that those who eat organic are 'stingier with their volunteering' time as one of the reasons as to why it could 'make you a jerk'.
Are You a Jerk for Eating Fast Food
What the scientists do not discuss, as it is much more serious and could potentially change the way that the public eats (and spends their money), is the serious illnesses associated with eating non-organic junk, almost always laced with pesticides and oftentimes genetically modified. They fail to mention the fact that junk food has been found to make you infertile, that ubiquitous high-fructose corn syrup makes you 'stupid' through the destruction of your memory and learning capabilities, and how common food chemicals are fueling the obesity epidemic. But it appears that to them none of these factors are as important to the study authors as the fact that those who eat organically (real food) offer 11 minutes less volunteer time than the 'comfort food crowd'.
Perhaps a more important story covering recent research should be one entitled 'Junk Food Makes You Fat, Stupid, and Infertile'. In fact, the researchers could discuss the long list of issues resulting from pesticide exposure alone such as:
Carcinogenicity
Immune system suppression
Miscarriages
Parkinson's disease
Male infertility & inhibited reproductive function
Disruption of the endocrine system
Neurotoxicity
Adversely affected nervous system
Massive pollution & environmental decay
If eating real food (the kind that has not been contaminated with chemical additives) makes someone unscrupulous and rude, then perhaps our ancestors were all 'jerks'. After all, up until modern times the word 'organic' was not even used to describe real food.
---
---


Anthony is a natural health and human empowerment writer, speaker, and entrepreneur whose writings have appeared in #1 USA Today and Wall Street Journal Best-Selling books and top 100 websites. After overcoming Lyme Disease and nerve-related facial paralysis, Anthony's work now reaches several million readers per month through his highly prolific group of social media pages and websites. Focused on self-development techniques and living a healthy lifestyle, Anthony currently sits on the Advisory Board to Natural Society in addition to managing and directing several other companies dedicated to enhancing social good. Anthony's work routinely appears on both alternative and established websites and television programs alike, including Drudge Report, Thom Hartmann, Simple Reminders, RT, Infowars, Michael Savage, Gaiam TV, and many others.