New UN Report: Small Scale Organic is the Only Way to Feed the World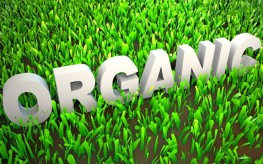 We are all aware at this point that we need to transform the way we think about farming. Our food system is broken, and the same paradigm that created its systemic problems will not fix them. According to a new publication from the U.N. Commission on Trade and Development (UNCTAD), small scale, organic farming can create strong local food systems – the only viable, sustainable way to feed the word.
Sixty experts from around the world weighed in on the problem in Trade and Environment Review 2013: Wake Up Before it is Too Late, which includes a commentary from IATP. Within its pages were a detailed look at more sustainable agriculture, better research, re-allocation of land use, reform of global trade rules and climate change.
The report calls for 'ecological intensification,' or a shift from conventional mono-culture planting to independent, small-scale production and permaculture, which can create a mosaic of sustainable regenerative systems which can feed all of us.
In an article previously featured at Natural Society, Russians Prove Small Scale Organic CAN Feed the World, this suggestion by the UN has already been put into place. Small scale gardens and farms helped feed Russia even through a collapsing economy. Many of the key indicators in the report are the types of transformative action agriculture has already undergone in places like this small town in the UK, and despite government agencies forcing people to dig up their well-established organic gardens grown on their own properties.
The UNCTAD report the following as needs to transform our food supply:
Increase soil carbon content and better integration between crop and livestock production
Increase incorporation of agroforestry and wild vegetation
Reduce greenhouse gas emissions of livestock production
Reduce GHGs through sustainable peatland, forest, and grassland management
Optimize organic and inorganic fertilizer use, including through closed nutrient cycles in agriculture
Reduce waste throughout food chains
Change dietary patterns toward climate-friendly food consumption
Reform the international trade regime for food and agriculture
Notice that nowhere in the report does it suggest the reduction of herbicide and pesticides or GMO foods. Instead, while offering some sound advice, it also focuses on trade negotiations with the WTO and North American Free Trade Agreement (NAFTA). While these agreements undermined locally-based food trade, and they should be reconsidered, it does not address the support of Big Ag instead of the local farmer – in the US and elsewhere.
Fortunately, the report does not support the Trans Pacific Partnership (TPP) and the U.S.-EU Trade and Investment Partnership (TTIP), which is really just another way to monopolize the food supply like Monsanto's attempt to monopolize seed.
Another report issued in 2007 by the International Assessment of Agricultural Knowledge, Science and Technology for Development (IAASTD) with a similar list of international experts came to similar conclusions. The report stated that 'business as usual was not an option,' and policy transformation must take place 'before it is too late.'
---
---


Christina Sarich is a humanitarian and freelance writer helping you to Wake up Your Sleepy Little Head, and See the Big Picture. Her blog is Yoga for the New World. Her latest book is Pharma Sutra: Healing the Body And Mind Through the Art of Yoga.