5 Natural Ways to Treat Constipation During Pregnancy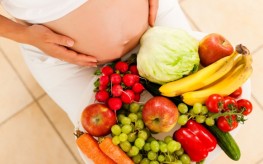 Many women have constipation before they get pregnant, but with the increase in hormones and pressure of the womb against the bowels, the problem can get considerably worse. Luckily, there are some tried and true natural ways to get things flowing again, without resorting toover-the-counter drugs that can harm a developing baby.
One of the culprits causing constipation during pregnancy is an increase in progesterone. This hormone causes the smooth muscle fibers to relax in the body, preparing mom and the baby for delivery. But it also smoothes the intestines, which means the peristaltic motion is not as strong, and food moves more solely through the digestive tract. Another cause is that your large and small intestine are simply running out of real estate as the baby grows, causing slow digestion as well.
The following are 5 sure-fire remedies to help support digestive health while pregnant:
---
---


Christina Sarich is a humanitarian and freelance writer helping you to Wake up Your Sleepy Little Head, and See the Big Picture. Her blog is Yoga for the New World. Her latest book is Pharma Sutra: Healing the Body And Mind Through the Art of Yoga.