Study: Everyone Can Squash This 3rd Leading Cause of Death
A few healthy lifestyle changes can lower risk of stroke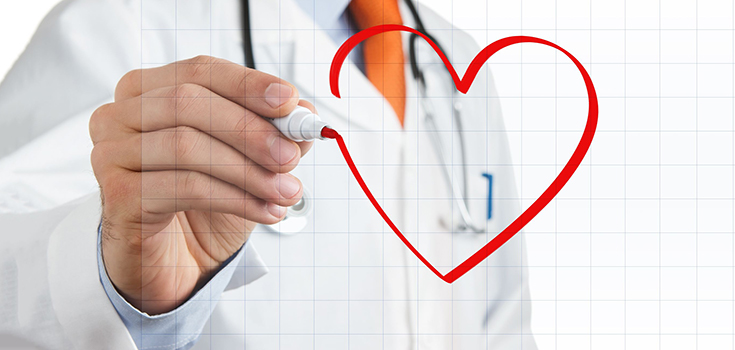 Stroke is the 3rd leading cause of death, and the leading cause of serious, long-term disability in the United States. Approximately 795,000 people in the U.S. suffer a stroke each year, and about 140,000 strokes are fatal. [1]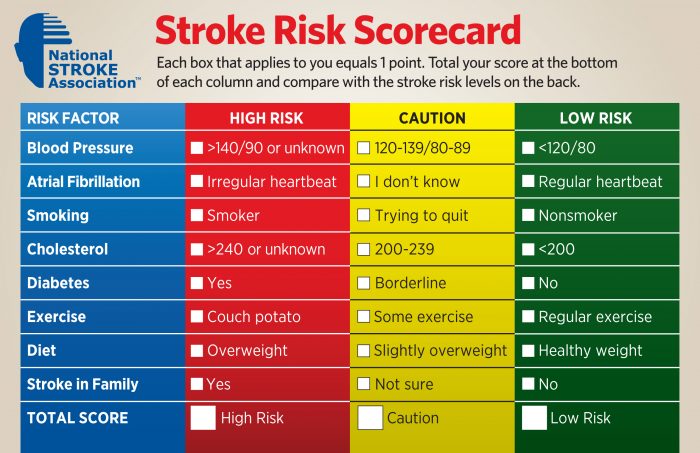 The idea of having a stroke is terrifying, but a major new study offers hope. Researchers say the findings show that 9 out of 10 strokes are preventable. In fact, 91% of strokes would never occur if people took their health more seriously, quit smoking, and cut back on drinking. [2]
Read: Smokers at Higher Risk of Stroke, Recurrent Stroke
The findings of the study, led by Dr. Martin O'Donnell and Dr. Salim Yusuf of the Population Health Research Institute at McMaster and collaborators from 32 countries, builds on findings from the first phase of the INTERSTROKE study.
The first phase of the INTERSTROKE study identified 10 modifiable risk factors for stroke in 6,000 participants from 22 countries. The full-scale study added 20,000 participants from 32 countries in Europe, Asia, North America, Africa, and Australia, and was intended to identify the main causes of stroke in diverse populations in both young and old people of both sexes.
Take Note of These Risk Factors
The team looked at the different risk factors and determined the proportion of strokes that would be cut if the risk factor disappeared:
High blood pressure (48%)
Lack of physical activity (36%)
Unhealthy diet (19%)
Smoking (12%)
Heart problems (9%)
Diabetes (4%)
Alcohol intake (6%)
Stress (6%)
Lipids (27%)
Read: 5 Foods to Lower Stroke Risk
O'Donnell said:
"The study confirms the 10 modifiable risk factors associated with 90 per cent of stroke cases in all regions, young and older and in men and women. The study confirms that hypertension (high blood pressure) is the most important modifiable risk factor and the key target in reducing the burden of stroke globally."
Yusuf added:
"It demonstrates that the majority of stroke is due to common modifiable risk factors. The study also confirms that hypertension is the most important modifiable risk factor in all regions, and is therefore the key target in reducing the burden of stroke globally."
Read: Could Hibiscus Tea Be Better than High Blood Pressure Drugs?
Some of the risk factors appear to vary by region. For example, the importance of hypertension ranged from nearly 40% in Western Europe, North America, and Australia, to 60% in Southeast Asia.
Stroke risk caused by alcohol intake was lowest in Western Europe, North America, and Australia, but highest in Africa and South Asia. The potential impact of insufficient physical activity was highest in China.
Additionally, an irregular heartbeat (atrial fibrillation) was significantly associated with ischemic stroke in all regions, but was a higher risk factor in Western Europe, North America, and Australia, but less of a risk factor in China and South Asia.
A related comment from New Zealand researchers Valery L. Feigin and Rita Krishnamurthi of the National Institute for Stroke and Applied Neurosciences, of Auckland's University of Technology was published alongside the study in The Lancet, which stated, in part:
"Now is the time for governments, health organizations, and individuals to proactively reduce the global burden of stroke. Governments of all countries should develop and implement an emergency action plan for the primary prevention of stroke." [3]
Sources:
[1] The Internet Stroke Center
[2] The Telegraph
[3] ScienceDaily
UF Health Shands Comprehensive Stroke Center
---
---


Julie Fidler is a freelance writer, legal blogger, and the author of Adventures in Holy Matrimony: For Better or the Absolute Worst. She lives in Pennsylvania with her husband and two ridiculously spoiled cats. She occasionally pontificates on her blog.