Yellowstone Grizzly Bears Lose Federal Protection After 42 Years
Conservation groups say it's too soon to pull federal protection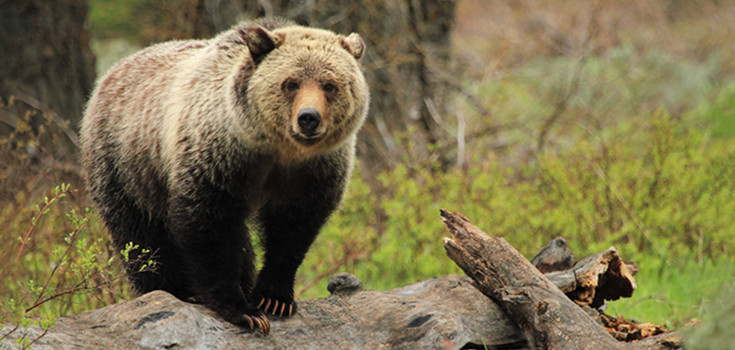 For the past 42 years, Yellowstone grizzly bears have been protected under the Endangered Species Act. But now the U.S. Department of the Interior, citing a rebound in the bear's population, says it will end these protections and make the states responsible for tracking the animals' numbers again. [1]
The agency says the rule, announced on 22 June 2017, will take effect 30 days after it is published.
Interior Secretary Ryan Zinke said in a statement:
"This achievement stands as one of America's great conservation successes; the culmination of decades of hard work and dedication on the part of the state, tribal, federal and private partners. As a Montanan, I'm proud of what we've achieved together." [1]
Since the federal protections were instituted in 1975, the Greater Yellowstone Ecosystem grizzly bear population climbed from 136 to roughly 700, according to the National Park Service. The bears, which typically make Wyoming, Montana, and Idaho their home, "have gradually expanded their occupied habitat by more than 50%," NPS says. [1]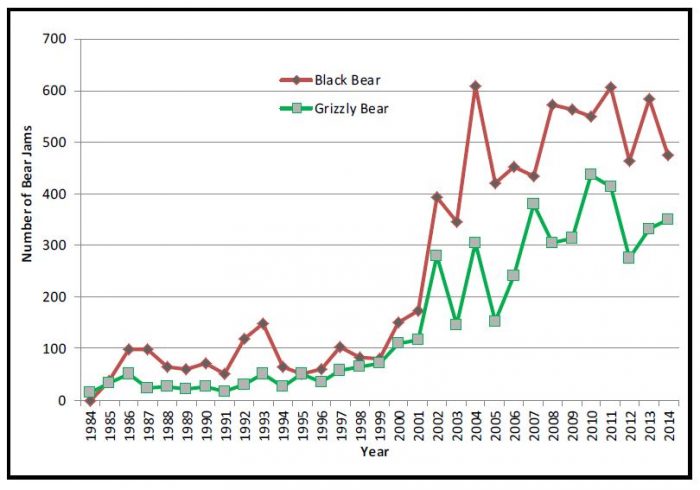 In fact, the bears living inside Yellowstone National Park will remain protected, but bears roaming those three states will be managed by wildlife officials. This means that stray bears can be legally hunted, as long as the grizzly bear population remains above 600 for the next five years. Additionally, bears that harm livestock in ranching-heavy areas can be killed. [2]
Some are worried that it's too soon to pull federal protections for Yellowstone grizzly bears. Derek Goldman of the Endangered Species Coalition sees a bleak future for the massive mammals. He said in a statement:
"Grizzly bears are the slowest reproducing mammal on the planet, and a population decline can take decades to reverse. Therefore, we have been calling on the Fish and Wildlife Service and the states to develop adequate management plans for grizzly bears before any delisting is finalized. We will closely review the final rule to ensure there are adequate protections for grizzly bears." [1]
Seven hundred grizzly bears sounds like a lot if you're planning on hiking through the national forests and hope to make it home in one piece. But that's a small number when you consider these numbers released by the coalition:
"In the 1800s, approximately 50,000 grizzly bears roamed the lower 48 states. Today, fewer than 2,000 remain." [1]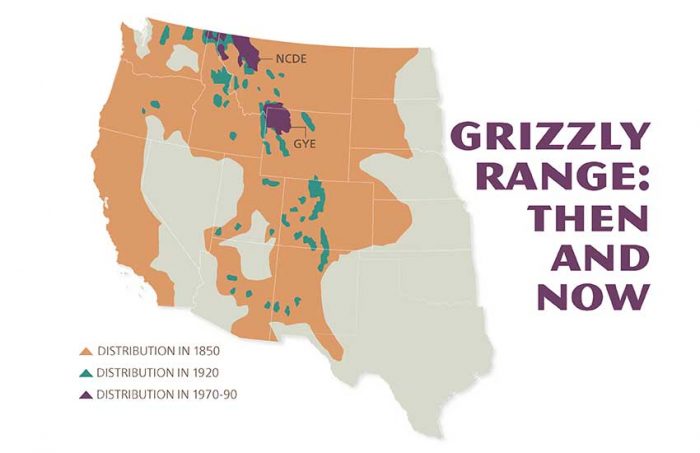 An attorney for the conservation group Earthjustice says the group may fight the move. Said Tim Preso:
"The government's campaign to remove protections provided by the Endangered Species Act overlooked important conservation issues and denied public comment on key points. We will closely examine this decision, and are prepared to defend the grizzly if necessary." [1]
In the months that President Trump has been in office, he has done many things to anger environmentalists and conservationists. But the Obama administration toyed with the idea of removing the bears' federal protections, too, using similar language that Zinke adopted for his statement:
"The restoration of the grizzly bear in Montana, Wyoming and Idaho during the last three decades stands as one of America's great conservation successes." [1]
In 2007, the Fish and Wildlife Service tried to strip Yellowstone grizzly bears of their protected status,
"but was ordered by federal court decisions to reconsider its analysis because of a decline in white bark pine, a key bear food source that has been decimated by insects partly because of warmer temperatures in the region." [1]
Conservation groups argue that Yellowstone grizzlies are an isolated group and that their routes to other bears in the region must be protected in order to maintain genetic diversity. [2]
In a statement, Matthew Bishop of the Western Environmental Law Center and Kelly Nokes of WildEarth Guardians, said they would challenge he decision to pull federal protections from the bears.
"If trophy hunting commences outside of Yellowstone and Grand Teton, the very bears critical to establishing connectivity with other isolated populations will be the first to die." [2]
They added that the Endangered Species Act
"is not designed to make our National Parks into proverbial zoos, where only small, isolated subpopulations of species exist." [2]
Bishop added:
"Why not just wait 10 years? I don't know what the rush is." [3]
Sources:
[1] NPR
[3] CNN
Image Sources:
Yellowstone Park (featured image source)
---
---


Julie Fidler is a freelance writer, legal blogger, and the author of Adventures in Holy Matrimony: For Better or the Absolute Worst. She lives in Pennsylvania with her husband and two ridiculously spoiled cats. She occasionally pontificates on her blog.