These Are the '10 Most Dangerous Toys of 2016′
Some can cause choking hazards and potential vision loss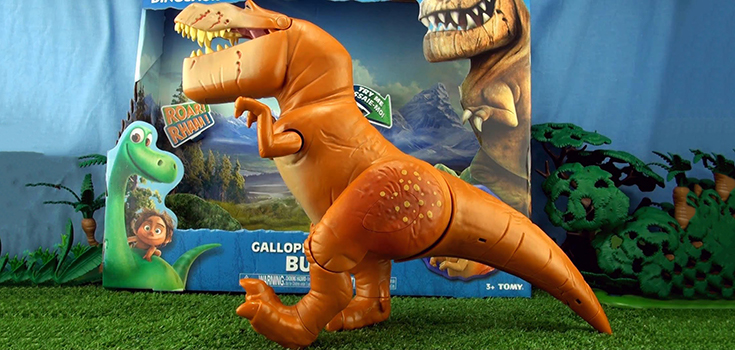 It's that time of year again. Your kids are (hopefully) on their best behavior in the hopes that Santa's elves will report good things back to the North Pole. Parents, my wish for you this holiday season is that your little ones don't request too many noisy presents, or gifts that require 15 batteries to operate. More importantly, I hope that your family has a safe and happy holiday – so let's take a look at the 10 'most dangerous toys' of 2016.
1. Peppa Pig's Muddy Puddles Family.

The packaging on this toy is confusing. Some of the labels say it's for children age 3 and up, and others say for age 2 and up. The packaging also doesn't warn about choking hazards for 2-year-olds.
2. Kids Time Baby Children's Elephant Pillow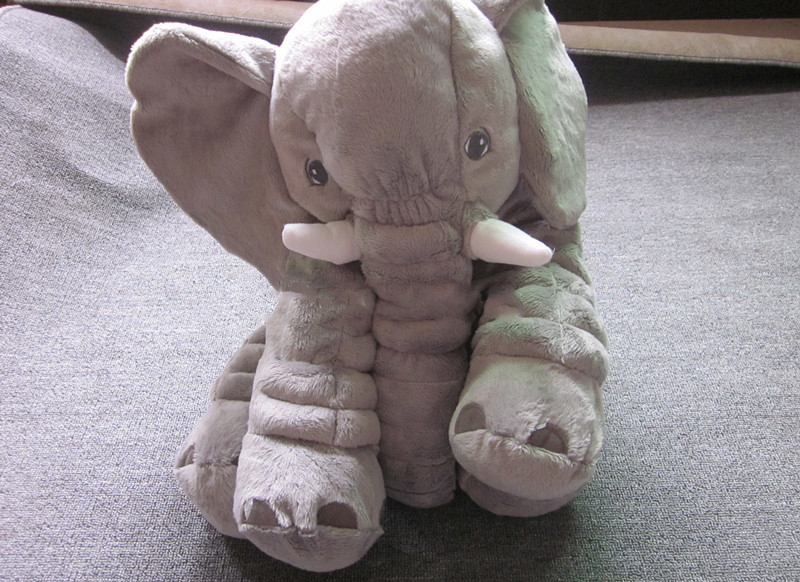 The advertising for this cute "toy" (kind of hard to call a pillow a toy) depicts an infant snuggling with it. One little problem: pillows for children under age 1 are banned by a federal safety act. The package shows no age warnings.
3. Slimeball Slinger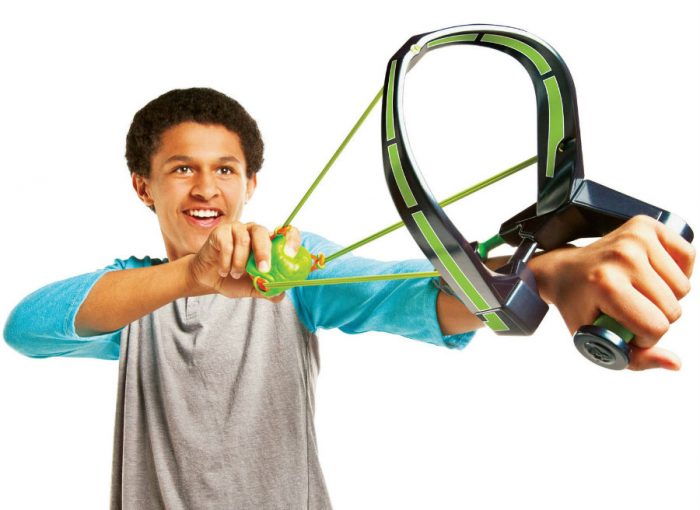 This sounds like a lot of fun – you can fire "slimeball" projectiles up to 30 feet. But that famous line in the movie "A Christmas Story" sums up the danger perfectly: "You'll shoot your eye out, kid."
4. Banzai Bump N' Bounce Body Bumpers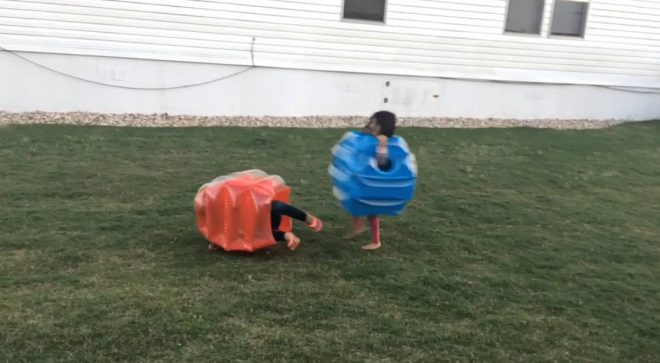 Imagine miniature sumo wrestlers with no concept of their own strength and limited agility, and you'll understand why this one is so dangerous. Designed for kids 4-12, these "body bumpers" consist of inflatable body suits that allow your youngsters to slam into each other, breaking every lamp in the house, and probably a few bones, too.
5. Nerf Rival Apollo Xv-700 Blaster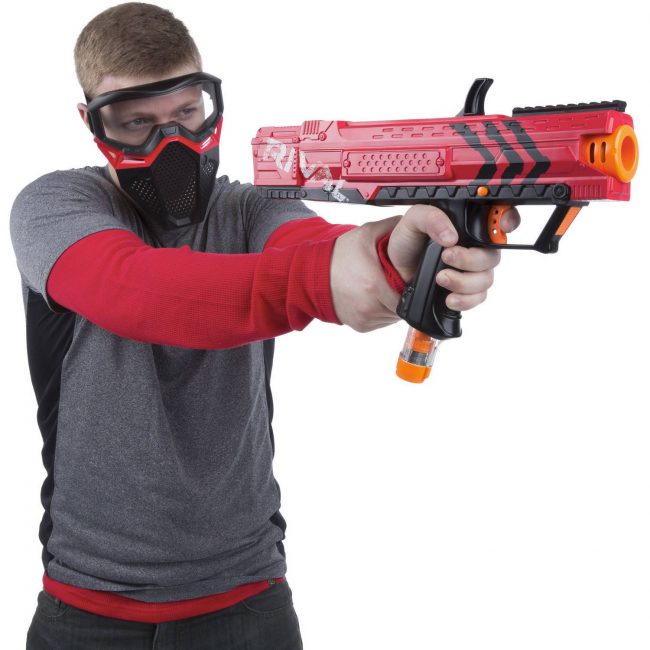 Another great way to lose an eye. The ad shows kids wearing masks covering their face and eyes, but those items are sold separately.
6. The Good Dinosaur Galloping Butch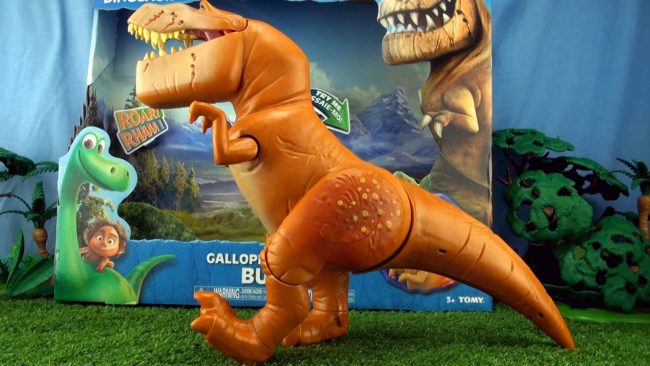 The package warns about potentially dangerous small parts, but not about Butch's stiff plastic tail that can cause puncture wounds.
7. Peppy Pups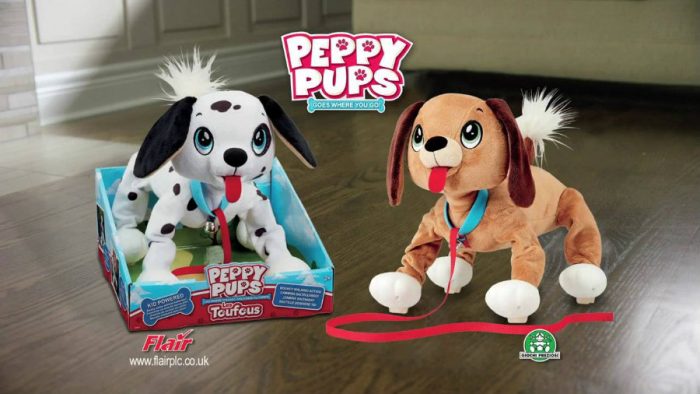 Peppy Pups are leash-wearing plush dogs that kids can pull around with them. The 31-inch-long leashes pose a choking hazard to young children.
8. Flying Heroes Superman Launcher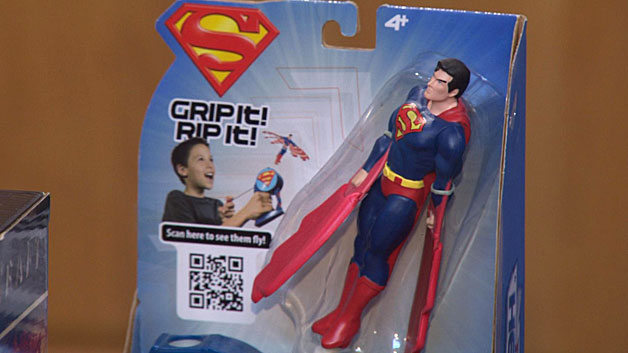 I know these! Again, it's all fun and games until someone loses an eye.
9. Baby Magic Feed and Play Baby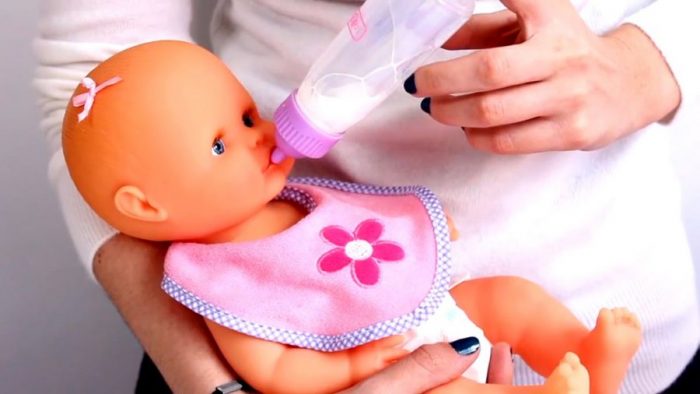 Intended for children 2+, the included spoon is small enough to block a child's airway.
10. Warcraft Doomhammer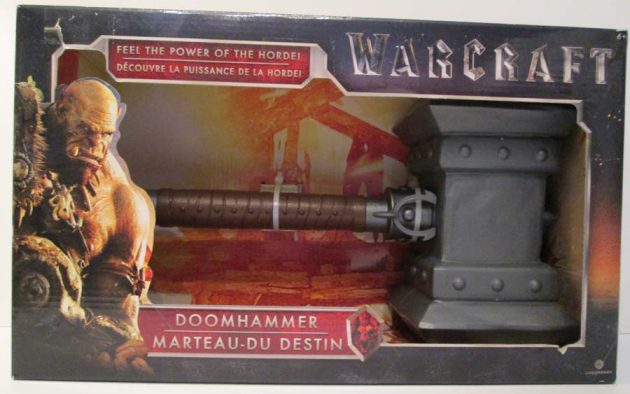 Two words that don't go together: "children" and "hammer," …and "doom." Kids who play with this run the risk of impact injuries. [1]
——–
The list comes from the child safety group World Against Toys Causing Harm (WATCH), which noted that every three minutes, a child is treated in a U.S. emergency room for a toy-related injury. [2]
Since January 2015, at least 19 toys have been recalled over safety defects. The group said of this year's list:
"Due to poor design, manufacturing and marketing practices, there are toys available for purchase today with the potential to lead to serious injury and even death."
Sources:
[1] NBC News
[2] Consumer Affairs
Images Source:
---
---


Julie Fidler is a freelance writer, legal blogger, and the author of Adventures in Holy Matrimony: For Better or the Absolute Worst. She lives in Pennsylvania with her husband and two ridiculously spoiled cats. She occasionally pontificates on her blog.