Why Did the FDA Ban Powdered Medical Gloves?
Powder can cause allergies, wound inflammation, scar tissue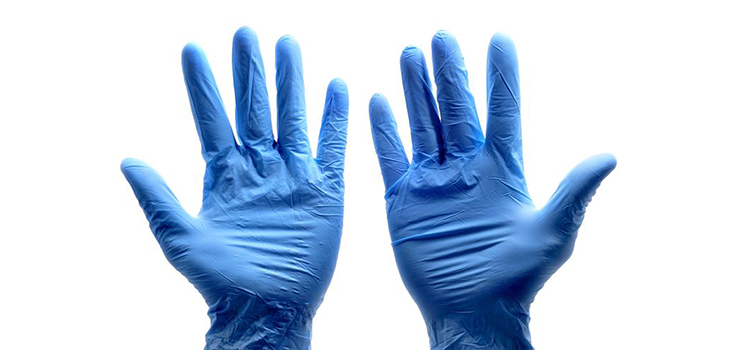 The FDA has only banned 2 medical devices in the agency's history – prosthetic hair fibers back in 1983, and now powdered medical gloves. [1]
Powder has been added to latex gloves for ages, although the practice has decreased quite a bit in recent years. The powder is there to help doctors and healthcare workers put the gloves on and remove them more easily.
But for nearly 20 years, there has been a growing body of research that suggests a strong link between the use of powdered gloves and multiple health problems. These include allergies if the powder becomes airborne, wound inflammation, and even the formation of bands of scar tissue between organs. [1]
The FDA had been mulling the idea of banning powdered gloves since March 2016, but many experts say the agency should have contemplated the move long ago. Public Citizen's Health Research Group called on the agency to ban them in 1998 and 2011 and calls the 18-year delay "reckless negligence":
"There is absolutely no new scientific information today that we didn't have in 1998."
The agency had also pondered placing a warning label on powdered gloves, but ultimately decided it was not enough. [2]
It was around 1998 that hospitals began switching to the powderless variety, and now only a fraction of gloves are powdered.
The ban, which goes into effect on 19 January 2017, does not apply to powdered radiographic protection gloves, powder used in manufacturing non-powdered gloves, or powder to use with other medical devices, like condoms. [3]
The FDA was initially concerned that the ban could cause a glove shortage, but determined that there were substantial and "viable non-powdered alternatives" that would prevent such a crisis.
The agency also banned absorbable powder used to lubricate surgeons' gloves.
Sources:
[1] Newser
[2] LiveScience
[3] MedPage Today
---
| | |
| --- | --- |
| | Julie Fidler has written hundreds of articles on key world topics such as health, drugs, and law. She is also the author of Adventures in Holy Matrimony: For Better or the Absolute Worst. Oh, and she loves to take care of two ridiculously- spoiled cats in her free time. |