Vaccine Information Week to Launch October 1st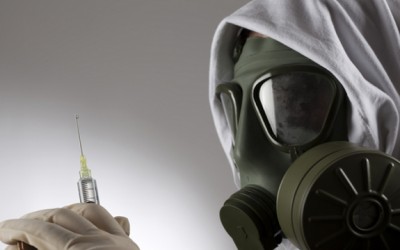 Healthy Living

In an effort to educate millions worldwide, leading natural health experts from around the globe are teaming up to launch a new campaign entitled Vaccine Information Week. Launching on the 1st of October 2011, the initiative will include hundreds of articles and documents unveiling new developments in the field of vaccine research and information. With the primary focus of the campaign to help consumers make an educated choice when it comes to vaccinating, the campaign will seek to shed light on little-known scientific findings that are instrumental to individuals when deciding whether or not to vaccinate. Many of the articles unveiled with the launch of the campaign will center in on the dangers of this season's flu vaccine, which the vaccine industry has already begun pushing on citizens nationwide.
With legal immunity now granted to vaccine makers, the best proverbial weapon in the intellectual war over the effectiveness of vaccines is to educate and inform the public. The thousands of surveys, studies, trials, and anecdotal experiences regarding vaccines are worth nothing if they are not adequately presented to the general public. Thanks to the large number of organizations participating in the campaign and/or carrying articles published by the campaign writers, millions across the globe will be exposed to explosive vaccine documentation. The volume and quality of the articles and studies may also hit the mainstream media, leading to an overflow of information going supernova into the newsfeeds of the world.
Readers, writers, and health experts around the globe can be involved in the campaign, aimed to help consumers educate before they vaccinate (contact us to be a part of the movement). From simply sharing the campaign on social networking sites like Facebook to raise awareness, to creating your own vaccine-related content on October 1st, you can be involved as much or as little as you would like. The campaign is also seeking aid from website owners, editors, and content writers. Participation from a conglomerate of websites, health-related or not, will ultimately be the most effective medium in delivering hard-hitting content to readers. For those involved, it will be a very rewarding process that will ultimately result in the education of millions worldwide.
Join us on October 1st and be a part of the movement to educate the public of vaccine dangers. Join globally recognized health experts in producing hard-hitting content, and help spread the word about Vaccine Information Week.
Official page: https://naturalsociety.com/Vaccine-Information-Week
Be a part of the movement: [email protected]
---
One response to "Vaccine Information Week to Launch October 1st"