Pennsylvania Proposes Much Stricter New Vaccine Rules
What do you think about strict vaccine rules?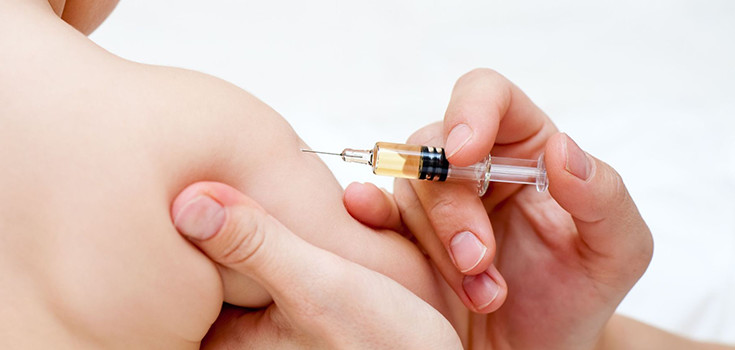 Pennsylvania's health and education departments announced Thursday that they will propose that students must have all of their vaccines within 5 days of starting school or provide a medical certificate saying when they would receive the shots. [1]
Under current law, students have 8 months to receive all of their vaccinations as long as they receive the first dose by the time they start school. Students would still need to receive their first inoculation by the start of school under the new proposal.
Additionally, teens entering grade 12 would be required to receive a pertussis and meningitis vaccine.
"The current eight-month provisional window for immunization presents a very real risk for children to become infected and potentially spread preventable, communicable diseases to others," said Secretary of Health Dr. Karen Murphy. "It is critical that we work together to ensure Pennsylvania's children are healthy, and ensuring children have a medically appropriate path to being fully immunized will go a long way toward accomplishing that goal."
The departments will also seek to change the date by which schools are required to submit immunization reports each school year, from October 15 to December 31. The reports would need to be submitted electronically.
Under the proposal, parents would still be able to exempt their children from immunization based on philosophical, moral or religious reasons. [2]
While the National Immunization Survey shows that Pennsylvania's childhood immunization rates are well above average, the departments said that based on a different set of state data, reported by the U.S. Centers for Disease Control and Prevention (CDC), Pennsylvania's kindergarten coverage for the measles, mumps, and rubella (MMR) vaccine to be significantly below the national median.
The departments say that Pennsylvania's rate is too low to create "herd immunity," a situation in which the group of unvaccinated individuals is said to be small enough to ensure a disease won't spread among them. The proposed rules are intended to create herd immunity in schools.
It will take from between 9 months and 2 years to work through the regulatory process, which will require reviews from advisory boards and opportunities for public comment.
The changes would apply to students in public, private and parochial schools – including vocational schools, intermediate units, special education and home education programs, cyber schools, and charter schools. [3]
The new rules would likely go into effect the following school year.
The MMR vaccine has been a controversial topic, especially in the last year. A CDC whistleblower has confessed that he played a role in the agency's cover-up of a reported link between the vaccine and an increased risk of autism in children. Dr. William Thompson claims that he and CDC colleagues threw away data that showed a 250% increased risk for African-American boys who were given the MMR shot prior to their 3rd birthday. The CDC then allegedly destroyed the documents.
Sources:
[2] Philly.com
[3] Fox 43
---
| | |
| --- | --- |
| | Julie Fidler has written hundreds of articles on key world topics such as health, drugs, and law. She is also the author of Adventures in Holy Matrimony: For Better or the Absolute Worst. Oh, and she loves to take care of two ridiculously- spoiled cats in her free time. |
One response to "Pennsylvania Proposes Much Stricter New Vaccine Rules"