Nearly Half of U.S. Teens Will See an E-cigarette Ad this Year
Tobacco companies still hooking customers at young age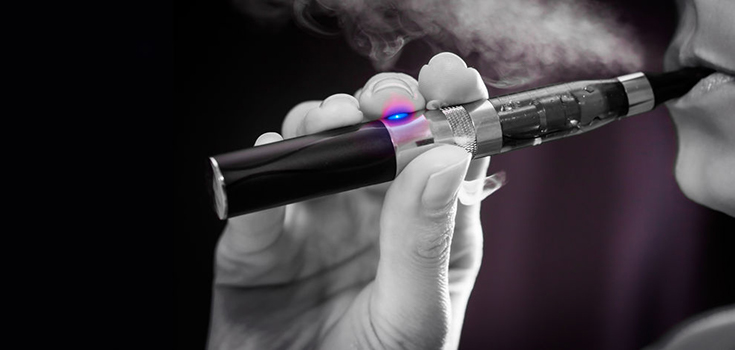 Latest News
About 69% of middle and high school students have seen e-cigarette ads in retail stores, online, in print, or on TV and in movies, according to a recent report. This is adding to the 2.4 million students in middle school or high school who are currently smoking e-cigarettes, according to the CDC.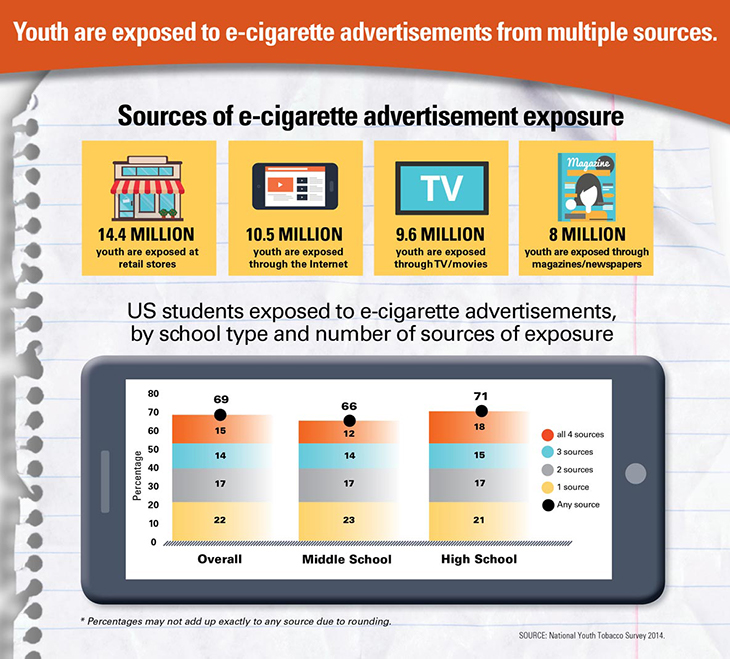 Most e-cigarettes contain nicotine and can therefore cause serious addiction problems, as well as impaired brain development. Companies have spent more on e-cigarette advertising, specifically aimed at teens, since 2011. "Unfettered marketing of e-cigarettes has the potential to compromise decades of progress," said Brian King, a CDC expert on smoking issues.
Why are tobacco companies being allowed to hook our youth on a destructive health habit after it took decades to hold companies like Phillip Morris accountable for lying about original cigarettes and their damage to our lungs, brains, and overall health?
Some e-cigarette ads have been banned, but many still contaminate the airways and popular media forms. The BBC reports that:
"Two of the adverts featured a woman exhaling vapour which, according to the Advertising Standards Authority (ASA), appeared to glamourise the smoking of tobacco products. Another was said to be encouraging non-smokers to take up e-cigarettes. The ASA had received more than 200 complaints about the adverts."
Related: Tobacco Companies Again Ordered to Disclose Harm from Cigarettes
Vintage cigarette ads seemed to do exactly the same thing – glamorize an act of slow death. The ads are revolting with sayings like "Protect against throat scratch" to "20,679 physicians say Luckies are less irritating." The same theme of targeting the young and easily influenced is being used all over again.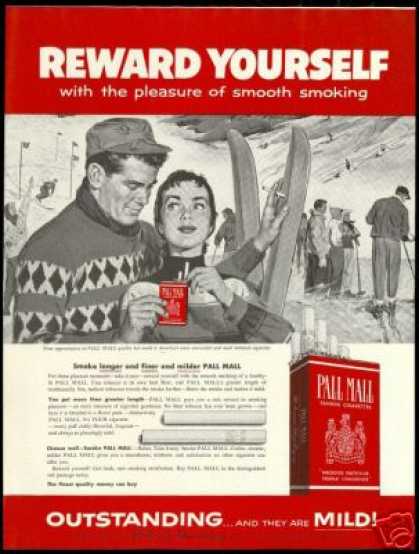 Robert H. Cherins, chief executive of the large New York advertising firm McCaffrey and McCall, insists that the aim of most cigarette ads is obvious:
"I know that tobacco companies claim they don't try to get kids to smoke, but I don't believe it. I think it's almost criminal to perpetuate that myth. I don't believe we should advertise a product that is responsible for many, many people's deaths."
Cherins' firm refuses to create advertisements for tobacco products.
---
| | |
| --- | --- |
| | Christina Sarich is a humanitarian and freelance writer helping you to Wake up Your Sleepy Little Head, and See the Big Picture. Her blog is Yoga for the New World. Her latest book is Pharma Sutra: Healing the Body And Mind Through the Art of Yoga. |