Homeopathic Healers Found Hallucinating at German Seminar Test Positive for Hallucinogenic Drug
But which drug was found?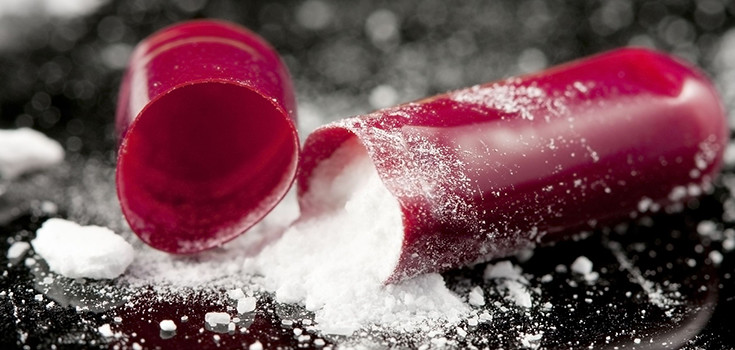 http://www.123rf.com/photo_5137582_simulation-of-drug-use.html?term=ecstasy%20powder
One week after 29 homeopaths gathered for a conference in Germany started hallucinating and needed to be hospitalized, investigators say they have pinpointed the LSD-like drug that caused the bizarre behavior.
All of the delegates tested positive for 2C-E, known in Germany as Aquarust. 2C-E is a drug that heightens perceptions of colors and sounds. In higher doses, it can cause hallucinations, psychosis and severe cramps. The amphetamine was banned last year because it is highly addictive and scientists don't know all of the side effects it can cause. [1]
2C-E is regulated by a handful of other countries, including Denmark, Finland, Israel, Japan, and the United Kingdom. In the U.S., it is labeled a Schedule 1 drug.
The drug must be ingested by mouth or snorted.
Emergency services providers found the attendees hallucinating, staggering around, and rolling on the grass when they arrived at the meeting in Handeloh, south of Hamburg, last week. Some were found convulsing in a field, while others complained of heart palpitations, cramps, and breathing problems. Investigators suspected a hallucinogenic drug was used, but police spokesman Lars Nicklesen said Thursday they didn't know how or why it was used. [2]
The sight of the intoxicated delegates prompted EMS workers to call for backup. The bizarre scene eventually grew to include 160 police, fire crews, and ambulance staff and a helicopter. The entire incident took about 4 hours to resolve.
Medical staff treated the sickened individuals with oxygen on site before transferring them to local hospitals. All of the delegates are now out of danger and are expected to fully recover.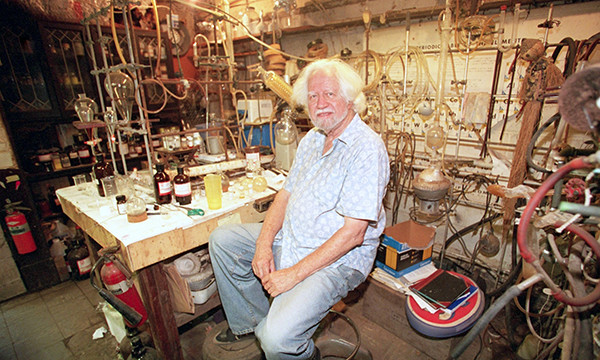 According to the Hamburger Abendblatt newspaper, at one clinic the hallucinating patients had to be strapped down to keep them from harming others.
Related: FLAKKA – A New Synthetic Drug on the Rise
"We still don't know if they took the drugs on purpose," Nicklesen said. "The question is whether they want to talk about it; they have the right to remain silent."
But one German politician said the attendees must have been given the drug without their knowledge. [3]
"It must have been a multiple overdose," Torsten Passie, a member of a German government commission on narcotics, told NDR television. "That does not support the view that the people concerned took the hallucinogen knowingly. One has to assume that people were not told about the substance, its effects and risks before taking it."
The Association of German Healing Practitioners quickly distanced itself from the incident, and made it clear that none of its members were involved.
"The organizers of this obscure conference are unknown to us and such events will not be tolerated by our association," a spokesperson said. "Unfortunately, the conference in Handeloh has severely damaged the image of the homeopathy profession … and we have clarified that such acts are not in the spirit of natural therapy, and contradict our values both morally and legally.

The Association of German Healing Practitioners detests such misdemeanor."
Stefka Weiland, the Tanzheimat Inzmühlen seminar center's facilitator, also said her team had nothing to do with the bad trip.
Investigators will have to wait to question the delegates because they were too high to be interviewed.
The German media has dubbed the mass hallucination the "collective trip of Handeloh."
Additional Sources:
[2] The Guardian
---
| | |
| --- | --- |
| | Julie Fidler has written hundreds of articles on key world topics such as health, drugs, and law. She is also the author of Adventures in Holy Matrimony: For Better or the Absolute Worst. Oh, and she loves to take care of two ridiculously- spoiled cats in her free time. |
4 responses to "Homeopathic Healers Found Hallucinating at German Seminar Test Positive for Hallucinogenic Drug"