Public Rejects New H1N1-Loaded Vaccine: Flu Scare is Failing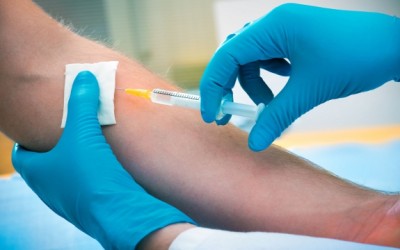 Healthy Living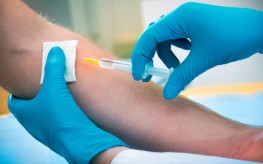 Having the flu is not fun, but the sickness usually comes and goes without complications. Still, the U.S. medication-obsessed culture would have you think that a flu vaccine is not only a good idea, but a no-questions-asked requirement. From the signs outside your local drug store to commercials and flyers in the local paper, people line up for the shot like their lining up for deals on Black Friday. But the tide may be turning, and many people's shift to skepticism came with the H1N1 vaccine.
In 2011, 60% of Canadians and as many as 80% of Americans refused to get the H1N1 vaccination—the one that is now paired with the seasonal flu shot at your local drug store.
One of the reasons people have forgone the H1N1 vaccine is because of its link to a deadly condition called Guillain-Barre Syndrome (GBS). This isn't some loose association or possible link; the link between GBS and the H1N1 vaccine is substantiated, so much so that even mainstream media was forced to report on it.
Professor Elizabeth Miller of UK's Health Protection Agency's immunization department was a voice of opposition to the vaccine saying it should be withdrawn as similar vaccines were in the 1970s.
"The vaccines used to combat an expected swine influenza pandemic in 1976 were shown to be associated with GBS and were withdrawn from use," Miller wrote addressing other neurologists about the dangers of the vaccine and the GBS link.
As expected, however, the U.S. Department of Health defended the vaccine in the face of opposition, saying it was quite safe. It wasn't until the Medicines and Healthcare products Regulatory Agency (MHRA) confirmed the link between the vaccine and the deadly autoimmune disease that the Dept. of Health listened, a little.
By that time, however, multitudes had already been vaccinated.
If the link between the H1N1 vaccine and GBS isn't enough, there is ample evidence that the vaccine even worsened flu symptoms. According to Dr. Danuta Skowronski from the British Columbia Centre for Disease Control, ferrets given the vaccination showed worse H1N1 symptoms than those who were not vaccinated. Human studies had similar findings.
All of this is in addition to research that shows receiving the flu vaccine doesn't protect you against the flu—at least not to the extent officials would have you believe. As a matter of fact, there is a study in The Lancet that found 2.7% of 13,000 unvaccinated adults and 1.2% of those vaccinated contracted the influenza virus, though we are commonly told the flu vaccine has a 60% efficacy rate.
It's time the industry got real about what they are injecting us with and the real money-making purposes. As we draw back the curtain, the great and mysterious vaccination industry isn't the powerful Wizard they would have us believe.
---