Coronavirus Outbreak: Timeline and Updates on What's Happening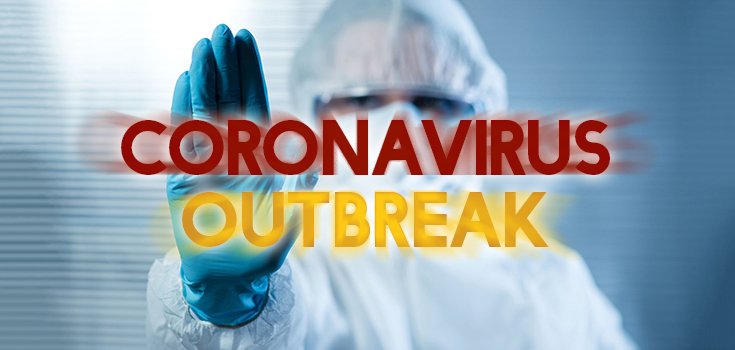 Latest News
NOTE: This article is currently being updated and will be fully updated in just a few days.
Source: Johns Hopkins University
Click here if you have trouble viewing this on your phone.
It started in the most populous city in central China, Wuhan, where 300 people were first reported to be infected with a new coronavirus. Over the incoming weeks and months, it spread throughout China and several other countries in Asia and has even dipped into Europe, North America, and Australia. Now, the virus is running rampant in Europe and the United States, while China is on the road to recovery. What will happen next?
This article will hit on the main developments concerning the Novel Coronavirus. Within this piece, you'll be able to navigate to specific dates to see what headlines/developments took place that day. But you can always come back here to view the most up-to-date information using graphs, charts, statistics, and other data from various organizations.
First here is a brief overview of COVID-19.
What is Coronavirus?
The 'coronavirus' is actually just one type of coronavirus, which is a family of viruses. Common types of these viruses mimic the common cold while also causing various respiratory issues. Other forms of coronavirus can be much more severe, and may even lead to death.
You may hear the current coronavirus sweeping the world being referred to as:
Novel Coronavirus
COVID-19
2019 n-CoV
You may also see: Severe Acute Respiratory Syndrome Coronavirus 2 (SARS-CoV-2). This is actually the name of the virus that causes the disease (COVID-19) – much like the HIV virus causes AIDS.
The official name now, though, is COVID-19.
Symptoms of COVID-19
Here are some of the possible symptoms, which may appear 2-14 days after exposure:
Fever
Runny nose
Headache
Sore throat
Cough
Trouble breathing or shortness of breath
Persistent pain or pressure in the chest
New confusion or inability to arouse
Bluish lips or face
In more extreme cases, leading to pneumonia or bronchitis
Interestingly, most people have been infected at least once in their lives, as reported by the United States Centers for Disease Control and Prevention (CDC).
The viruses cause illness in both people and animals, but typically only spread either from person-to-person or animal-to-animal. Rarely would an animal coronavirus evolve or mutate to the extent of infecting people. But China may have experienced one of those rare cases, as Chinese authorities report most patients in the Wuhan City outbreak have been linked to a large seafood and animal market.
To Protect Yourself…
Here are some of the most effective ways to avoid and protect yourself from the Novel Coronavirus:
Wash your hands frequently with soap.
Use a hand sanitizer containing at least 60% alcohol.
Avoid touching your eyes, nose, and mouth with unwashed hands.
Cover your mouth and nose while sneezing with a tissue or your elbow.
Keep your distance from people who are coughing and sneezing.
If you are sick: The CDC says wearing a facemask when you are around other people is beneficial.
The Current State of the World – Coronavirus Infections, Deaths, Recoveries, and Developments on a Global Scale
COVID-19 Key News and Developments by Date
Graphic Sources:
Additional Sources:
---
| | |
| --- | --- |
| | Mike is the co-founder, editor, and researcher behind Natural Society. Studying the work of top natural health activists, and writing special reports for top 10 alternative health websites, Mike has written hundreds of articles and pages on how to obtain optimum wellness through natural health. |