Coronavirus Outbreak: Timeline and Updates on What's Happening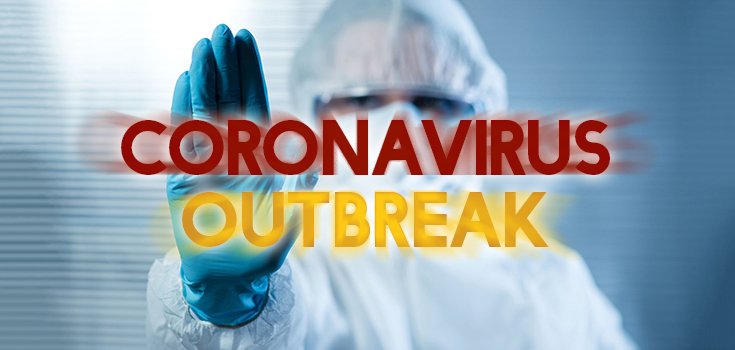 Latest News
It started in the most populous city in central China, Wuhan, where 300 people were first reported to be infected with a new coronavirus. Now, it has spread throughout China and several other countries in Asia and has even dipped into Europe, North America, and Australia. What will happen next?
Scroll down if you want to get straight to the current coronavirus timeline (updated daily).
Source: MercuryNews
Click here if you have trouble viewing this on your phone.
What is the Coronavirus?
Coronaviruses are actually a family of viruses. Common types of these viruses mimic the common cold while also causing various respiratory issues. Other forms of coronavirus can be much more severe, and may even lead to death. Here are some of the possible symptoms:
Fever
Runny nose
Headache
Sore throat
Cough
Trouble breathing
In more extreme cases, leading to pneumonia or bronchitis
Interestingly, most people have been infected at least once in their lives, as reported by the United States Centers for Disease Control and Prevention (CDC).
The viruses cause illness in both people and animals, but typically only spread either from person-to-person or animal-to-animal – rarely would an animal coronavirus evolve or mutate to the extent of infecting people. But China may be experiencing one of those rare cases, as Chinese authorities report most patients in the Wuhan City outbreak have been linked to a large seafood and animal market.
Now, here is a rough timeline of everything that has happened concerning the coronavirus. We'll continue to report on new outbreaks or quarantines, while keeping this piece updates as well.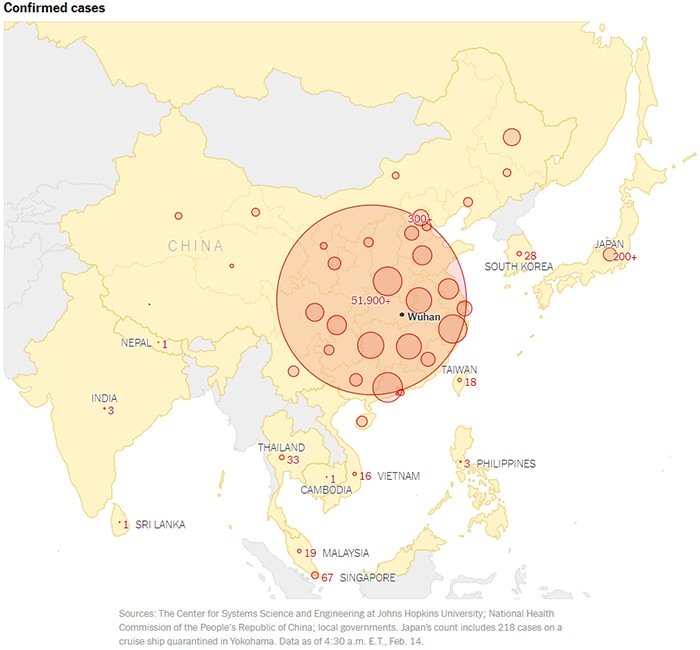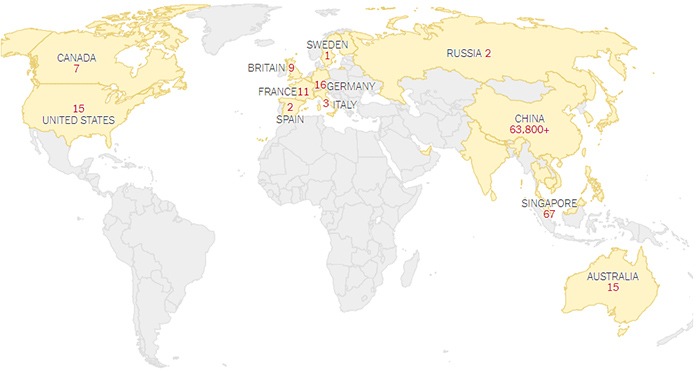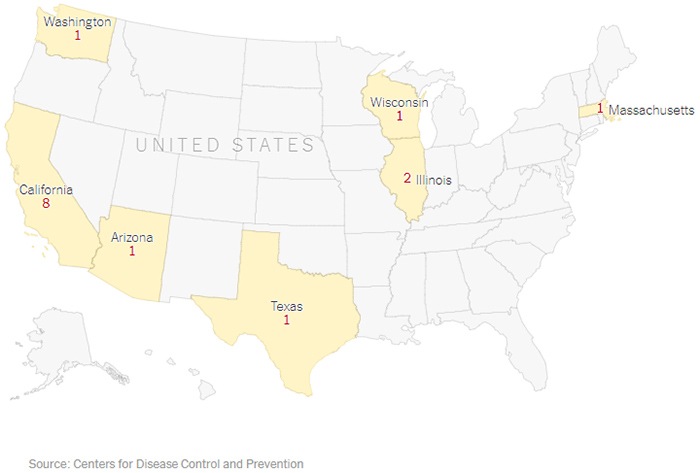 To Protect Yourself…
The World Health Organization (WHO) says it's important to:
Cover your mouth and nose while sneezing, with a tissue or your elbow.
Put the tissue straight into a closed bin.
Wash your hands afterwards, and then frequently, with soap or sanitizer.
Keep your distance from people who are coughing and sneezing.
A Rough Timeline of Current Coronavirus News
On December 31st, 2019, the World Health Organization (WHO) is alerted by Chinese authorities that pneumonia-like sickness cases are circulating in the city of Wuhan – the largest city in Hubei, a province in Central China. People are quarantined and investigations ensue.
The CDC pinpoint a large seafood and animal market where the cases may have originated, leading the market to be closed on January 1st, 2020.
Comes January 9th, when the WHO reveals that the coronavirus currently circulating is not a known type, which is causing elevated concern. By this time, 59 people have been reportedly affected by the virus, with 7 of them being in serious condition.
The 1st person dies in China on January 11th, while the number of people sickened gets reduced overall.
On January 13th, the virus travels outside of China's borders, hitting Thailand.
Two days later, on January 15th, China's health commission says that the virus hasn't definitively been transmitted from human-to-human, though it can't be ruled out.
A case of the virus hits Japan on January 16th.
A second person dies in Wuhan on January 17th. The CDC announces tighter protocols for screening individuals at 3 airports: San Francisco, New York's JFK, and Los Angeles.
By January 21st, 6 people have died and the sick-count rises to 200+ in China as it spreads throughout the country. By this time, it has made an appearance in China, Thailand, Japan, Taiwan, and South Korea.
Also by January 21st, the 1st case of coronavirus was discovered in the United States in the state of Washington. The man landed in the states from Wuhan on January 15th. Following the news, the Washington State Department of Health made a decision to monitor 43 people who had close contact with the man. This is in Snohomish County.
Around this time, it was reported that the Chinese government quarantined the city of Wuhan and voiced plans to shut down the airport and public transportation. Approximately 17 people have died and another 500+ sickened.
The virus is known as 2019-nCoV.
An Israeli biological warfare analyst sheds light on how the coronavirus spreading globally may have originated in a laboratory in the city of Wuhan linked to China's covert biological weapons program. The laboratory is headed to be soon be cleared to work with the world's most dangerous pathogens.
Meanwhile, concerned citizens cite years-old news relating to the coronavirus, drawing possible connections to then-and-now.

"R

alph Baric, an infectious-disease researcher at the University of North Carolina at Chapel Hill, published a study [in 2015] on his team's efforts to engineer a virus with the surface protein of the SHC014 coronavirus, found in horseshoe bats in China, and the backbone of one that causes human-like severe acute respiratory syndrome (SARS) in mice. The hybrid virus could infect human airway cells and caused disease in mice, according to the team's results, which were published in Nature Medicine."Could there be a connection?
Citing how the Chinese government covered up information regarding the SARS outbreak from 2002-2004 (the government hid initial SARS cases for 4 months), Chinese citizens fear the government is currently hiding some information about the coronavirus. According to the New York Times, the first case of the virus was actually reported on December 8th – not December 31st. Wuhan officials "insisted that it was controlled and treatable." China censors are said to be scrubbing the internet. What's more, police said that 8 people who posted on social media about the virus were 'spreading rumors.' More on that in the link – you should check it out.
Health authorities in Texas start to investigate a suspected coronavirus case on January 23rd, according to the local health department.
Numerous reports come out on January 24th regarding updates on the virus and how China and other countries are reacting. On or around January 24th, 14 people were tested for the virus in the United Kingdom. By now a reported 26 people in China have died from the virus, though the WHO says that most of those who have died from coronavirus "had underlying health conditions such as hypertension, diabetes or cardiovascular disease."
Japan buckles down in preparation for people to travel into the country in celebration of the Chinese New Year – the Year of the Rat. Airports have more intense screenings, airlines are urged to distribute health declarations, and businesses warn employees of the oncoming visits. Also by this time, the health ministry in Tokyo revealed the 2nd case of the virus in the country.
Reports come in about a 2nd coronavirus case in Chicago. The CDC also start investigating another 61 potential cases from 22 states.
Also on the 24th, China goes into lock-down by shutting tourist attractions and public transportation systems. Part of the Great Wall of China as well as Disneyland in Shanghai close. Fourteen cities housing a total of 40 million people also go into some form of lock-down. Further, China announces that it will be building a 1,000-bed hospital (in just 10 days) dedicated to those struck with the virus.
Australian authorities announce the first case to reach Australia's second smallest state, Victoria.
An infection-count estimate becomes voiced by health experts, suggesting that as many as 9,700 people could be infected, which is 'far more than the 600-count stated by other officials.'
A Chinese doctor named Wang Guangfa fears that the virus spread to him through the eyes. Experts confirm that this is indeed possible if you touch your eyes with contaminated hands.
By January 25th, 2 more cases have been confirmed in France. As well, the virus has taken 41 lives and infected more than 900 people worldwide, China restricts travel for 35 million people, and other areas go on lock-down as concerns and mistrust grow among the public.
A doctor is reported dead from the virus. As of 1200 GMT on the 25th, the death toll in China reaches 42, with another estimated 1,372 being infected. The Chinese president Xi Jinping warns of 'grave situation,' while the U.S. evacuates its citizens from Wuhan.
Chief Executive of Hong Kong, Carrie Lam declares a virus emergency, extending school cancellations until February 17 and canceling all official visits to mainland China.
Canada reports that a "presumptive" case of the virus has been discovered in Ontario, which would mark the first instance of the virus in Canada. Not long after, a case of coronavirus is indeed confirmed in the country.
Now, it's said that the virus killed 56 people and sickened at least 1,975, most of which have taken place in China.
China's National Health Commission (NHC) announces that the virus is contagious even in its incubation period – referring to the time which passes between first exposure and when symptoms first appear. What's more, the coronavirus is growing stronger with its ability to spread, leading scientist to keep a close eye on possible mutations.
On the 26th, Reuters reports on a group of masked protesters in Hong Kong who set fire to a newly-built building which was to be used for quarantine.
Another 2 cases of the virus are now confirmed in the U.S. The 4th case appeared in Los Angeles County in California, and the 5th in Arizona. As well, the Virginia Department of Health announced an investigation into 3 possible cases of coronavirus.
Investigating the timeline and evidence surrounding the coronavirus, a large group of Chinese researchers publish a paper in The Lancet suggesting that the Wuhan seafood market was in fact not the source of the outbreak, and that the first infections must have actually occurred in November, 2019. Meanwhile, it is reported that scientists from the Chinese Center for Disease Control and Prevention say that tests prove humans caught it from animals at the Huanan Seafood Wholesales Market.
Southwest Airlines decides to escort a passenger with flu-like symptoms, who also recently traveled to Beijing, off of the plane as a precautionary measure.
By now, the number of coronavirus cases in China is nearing 3,000, with at least 80 lives being taken by the virus. China has placed almost 60 million people on lock-down, with full or partial travel restrictions on 16 cities across Hubei. The virus is also confirmed in 16 countries.
Mayor of #Wuhan explained why #coronavirus was not disclosed to public until 1/20 (note: first case identified on 12/8)
Because it was "not authorized by central government" of the CCP

…so I am not the one to blame…#WuhanOutbreak #WuhanPneumonia pic.twitter.com/LMb6QiMAa5

— Himalaya Global (@HimalayaGlobal) January 28, 2020
A massive jump in coronavirus cases is reported in Hubei Province, jumping to 2,714 – up from 1,291.
By January 28th, more than 4,500 cases of the virus have been confirmed worldwide, with 106 dead. The U.S. also raises travel alert for China to level (2nd highest). North Korea and Hong Kong have also closed China borders.
In an effort to identify ill passengers returning from China as well as educate travelers about the coronavirus, a total of 20 airports in the U.S. are to begin screening for the virus.
Villages in China have begun barricading themselves in with brick walls to stop potentially-infected outsiders from spreading the virus.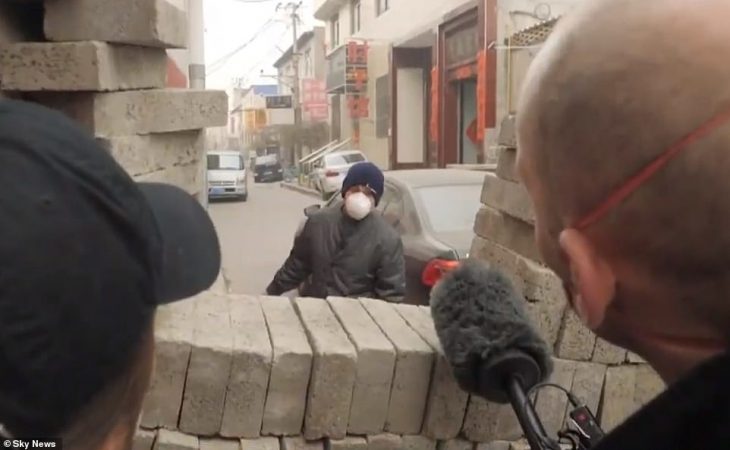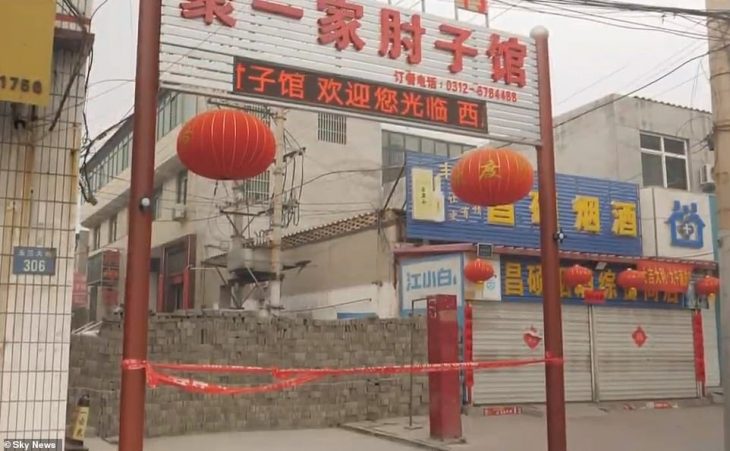 A student in Utah student was tested for coronavirus after returning from China with flu-like symptoms.
About 5,023 passengers and 1,628 crew aboard Costa Cruises' Costa Smeralda ship were held in an Italian port on the 29th after a passenger came down with flu-like symptoms.
By January 29th, several developments have gone underway. Australia announced plans to quarantine its evacuees on Christmas island (2,000km, or 1,200 miles) from the mainland; British Airways suspended flights to and from mainland China; several other airlines have taken similar actions; China's national women's football team has been quarantined in Australia after landing there for an event; and furniture giant Ikea announced it was temporarily closing half of its 40 stores in China.
Thirty students and 3 teachers from a Florida school are confined to their homes, unknowing if they've been exposed to the coronavirus.
The Worth Health Organization makes a big move by declaring a public health emergency over the coronavirus. The declaration will 'allow governments around the world to make faster, more intense decisions so that the outbreak can be controlled.' This would especially be helpful to those under-developed nations with weak health systems in place.
Google announced it will be temporarily closing its offices in China, Hong Kong, and Taiwan. Amazon, Microsoft, are also reportedly taking similar actions.
The U.S. State Department is warning Americans not to travel to China, issuing its most serious travel advisory.
The Virginia Department of Health has confirmed a 2nd possible case of coronavirus in Northern Virginia, bringing the total of potential cases in Virginia up to 4.
An infected doctor in France became the country's first person to catch coronavirus without going to China.
In a blog post issued late on Thursday the 30th, Facebook Head of Health Kang-Xing Jin said the firm would "remove content with false claims or conspiracy theories that have been flagged by leading global health organizations and local health authorities that could cause harm to people who believe them…. This includes claims related to false cures or prevention methods — like drinking bleach cures the coronavirus — or claims that create confusion about health resources that are available."Instagram will take similar action, he said.
Headlines warn the public to be wary of false information and outright hoaxes related to the coronavirus.
The Communist Party secretary of Wuhan, Feng Guoqiang, said on Friday the 31st that he felt responsible for the spread of the coronavirus.
American and Delta airlines announced that they are suspending service to mainland China.
About 341 Bangladeshis stranded in Wuhan are to return home on the 31st on a special flight, to be kept at a makeshift hospital at the Ashkona Hajj Camp.
Two people in Ventura County in California have been tested for the coronavirus after trips to China.
Canada announced that it is not ready to go as far as declaring a national emergency over the coronavirus outbreak.
The nation's 'top infectious disease doctor' said that a new study published on Thursday, January 30th confirms that people can spread the Wuhan coronavirus before symptoms even start.
A 7th case of the coronavirus in the U.S. was announced on January 31st in a man in Santa Claram, California.
While there have been no cases of the virus in New York City, fears and panic ensue as false reports become released.
February 1st headlines begin.
The UAE Ministry of Health and Prevention announced a new case of coronavirus infection in the United Arab Emirates.
An additional 2 cases of the Wuhan virus were confirmed by the Ministry of Health on February 1st in Singapore.
Vietnam banned all flights to China over coronavirus concerns.
Qatar Airways said it was suspending flights to China from February 3rd until further notice.
Beijing announced that U.S. imports that help to combat the virus will be exempted from retaliatory tariffs imposed during the U.S.-China trade war, including products like disinfectants.
By now, approximately 2,100 new coronavirus cases have been confirmed in China, with the disease taking 259 lives. Global infection count is about 12,000.
An 8th case of coronavirus in the United States has been confirmed in a Boston man in his 20's.
February 2nd headlines roll around.
In Hunan province, just south of Hubei province (where Wuhan is located), a highly pathogenic strain of H5N1 bird flu is breaking out, compounding the hurt China is feeling.
Two potential cases of the virus being tested for in Ohio at Miami University tested negative.
By now, at least 361 people have died from the virus, with 17,205 being infected. Outside of China, there are 151 cases across 23 countries, and we've seen the first death outside china in the Philippines.
February 3rd and 4th headlines release.
Scientists hypothesize that the 2019 coronavirus, referred to as 2019-nCoV, could have come from bats, as it is 96% identical to another virus found within the animals. The DNA is also 79.5% similar to the SARS coronavirus.
Millions of Chinese citizens were told to stay indoors as trucks are planned to drive around spraying disinfectant through the streets of Huangshi, a city of 2.7 million in Hubei province that neighbors Wuhan.
The 1,000-bed hospital being built in China in just 10 days is finally complete, accepting its first patients.
Another paper published in The Lancet suggests that 75,815 individuals have been infected in Wuhan as of January 25, 2020 – 10 times figures stated by officials.
Chinese health authorities have reportedly stated that more than 360 people have died in China from 2019-nCov since the 'initial outbreak' in December. Hong Kong leader Carrie Lam has also announced new border closures.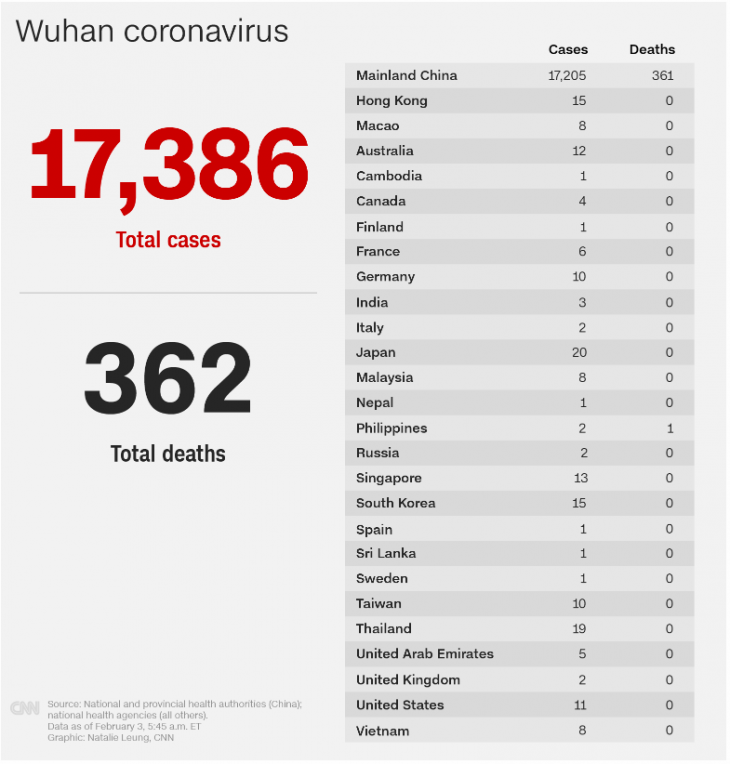 Canadians who are exhibiting respiratory symptoms linked to coronavirus likely won't be able to get on a flight home from China, Ontario officials said.
According to the Department of Homeland Security, all flights from China and all passengers who have traveled to China within the last 14 days will be routed through the following 11 U.S. airports:
AccoSan Francisco International Airport (SFO), California
Los Angeles International Airport (LAX), California
John F. Kennedy International Airport (JFK), New York
Chicago O'Hare International Airport (ORD), Illinois
Seattle-Tacoma International Airport (SEA), Washington
Daniel K. Inouye International Airport (HNL), Hawaii
Hartsfield-Jackson Atlanta International Airport (ATL), Georgia
Washington-Dulles International Airport (IAD), Virginia
Newark Liberty International Airport (EWR), New Jersey
Dallas/Fort Worth International Airport (DFW), Texas
Detroit Metropolitan Airport (DTW), MichiganTravelers from China flying into any of the aforementioned airports may experience enhanced screening procedures and possible quarantines if needed.
Though the virus is headed toward 'pandemic' territory, officials say that the virus has not reached that point yet. Currently an epidemic, it will reach pandemic-level once there are multiple, ongoing chains of the virus being transmitted in multiple countries.
The Department of Defense announced that it is making room at four military bases for up to 1,000 people who might need to be quarantined because of exposure to the coronavirus.
The CDC defended what it called "aggressive actions" to control the spread of the new coronavirus in the United States, including stern advisories against traveling to China and mandatory federal quarantines.
A former passenger on the Diamond Princess cruise ship, which was held by Japanese authorities under quarantine, tested positive for the coronavirus.
China has agreed to allow American health experts into the country to help in the effort to fight the coronavirus outbreak.
Onward to February 5th news.
The Wisconsin Department of Health Services has confirmed the first case of coronavirus in Wisconsin. This marks the 12th case in the U.S.
China applies for a patent for the use of a drug, know as remdesivir, to treat the novel coronavirus.
Similar to other infections, a doctor from the Chinese Health Commission warns that recovered coronavirus patients can become reinfected.
At least 3 people are being monitored by authorities in Quezon province (a province of the Philippines) as suspected carriers of the virus.
It becomes apparent that of the 28,000+ people infected at this point, with 563 deaths, a relatively low number of children seem to be contributing to these figures. It's hypothesized that children are indeed being infected, but they get a milder version of the disease.
The Diamond Princess cruise ship, carrying 1,045 crew and 2,666 guests, has confirmed another 10 people have tested positive for the coronavirus. The ship is quarantined off the coast of Japan.
Americans are reminded to be more concerned with the flu than the coronavirus. The flu has taken 10,000+ lives so far in the U.S.
It is revealed that doctor Li Wenliang, who figured out that this SARS-like virus was a coronavirus that could spread. Reminded of the Chinese government's cover-up of the 2003 SARS outbreak, he warned his university classmates to be careful. Wuhan police caught wind of his actions as screenshots of his messages sent via a chat app called WeChat circulated. Charging him with 'rumor-mongering,' police took him into custody. Now, the early whistleblower has contracted the virus.
Four more cases of the coronavirus are confirmed in Singapore by the Ministry of Health (MOH) on February 5th. One of the infected marks the youngest patient confirmed so far, a 6-month-old baby who is the child of an infected couple.
A child in Champaign County in Illinois is being investigated for possibly having the coronavirus.
Breaking: A possible leak from Chinese multinational conglomerate holding company Tencent reveals that the Communist Party of China may be drastically under-reporting the true number of coronavirus infections and deaths. Tencent reportedly published the 'wrong' numbers, which suggest that the virus has taken almost 25,000 lives.
February 6th headlines appear.
Chinese scientists have reported finding the coronavirus on doorknobs and in human feces. It's reported that the virus does not last very long on inanimate objects (some say maybe up to a week), but it is still possible for it to spread this way. For example: if someone with the virus on their hands touches a doorknob, then you touch that doorknob and rub your face, transmission can occur. The best way to prevent the virus from spreading is to wash your hands frequently. 
In San Diego, California, a 5th case of the coronavirus is suspected.
By now, news sources pinpoint infection cases at around 28,256, and deaths from the virus at about 565.
February 7th headlines arrive.
Breaking: The Chinese whistleblower who warned of the virus in the earliest days, only to be squelched by Chinese authorities, has succumbed to the coronavirus. His death has caused an upheaval in China, with citizens outraged.
There are 14 people being monitored for coronavirus in Wisconsin.
Royal Caribbean Cruises announced that it will ban passengers with Chinese, Macau or Hong Kong passports from its trips.
Thought at first to possibly be a bat, Chinese scientists now say that the endangered pangolin may be the link that facilitated the spread of 2019-nCoV.
The last 2 flights that the U.S. State Department chartered to evacuate Americans from Wuhan, China have landed in Texas and California. This was after the planes were held in Vancouver, Canada due to 1 suspected case of the virus possibly being on each plane.
Published in the medical journal JAMA, a study analyzing data on 138 patients hospitalized with novel coronavirus-infected pneumonia in Wuhan showed that hospital-related transmissions of the virus were suspected in about 41% of the patients.
Jennifer Nuzzo, a senior scholar at the Johns Hopkins Center for Health Security, says that travel restrictions put in place by the Trump administration could have unwanted, unintended consequences. She says"all of the evidence we have indicates that travel restrictions and quarantines directed at individual countries are unlikely to keep the virus out of our borders. These measures may exacerbate the epidemic's social and economic tolls. And can make us less safe."
Japanese health officials confirmed that the number of diagnosed cases of coronavirus aboard a Princess Cruises ship has tripled to 61, including 11 U.S. citizens.
Four passengers on a cruise ship that docked near New York City are taken to a hospital for further evaluation for the coronavirus.
By now, total confirmed cases of the coronavirus has reached at least 31,000, with the virus taking 638 lives.
It appears that China isn't accepting offers from the U.S. CDC or the WHO for teams of scientists to come in to observe and help with the coronavirus outbreak.
After allegedly spraying a substance on thousands of dollars' worth of merchandise and claiming to have the coronavirus in an Illinois Walmart, 2 suspects were taken into custody by police. It turned out to be Lysol spray, and damages caused by the spraying exceeded $10,000. Yikes.
The individual in Wisconsin who tested positive for the coronavirus (the 12th coronavirus case in the U.S.) seems to be safely recovering at home.
A new report says the coronavirus is spreading throughout a Wuhan hospital.
Remember the Diamond Princess cruise ship being held off the coast of Japan? Well now it harbors 61 positive cases of the coronavirus, sparking some American passengers to call for help from President Trump.
A team of researchers from the Humboldt University of Berlin and the Robert Koch Institute have created a 'global risk assessment model' to help predict where the coronavirus will be moving to next. It relies on air travel data for its predictions.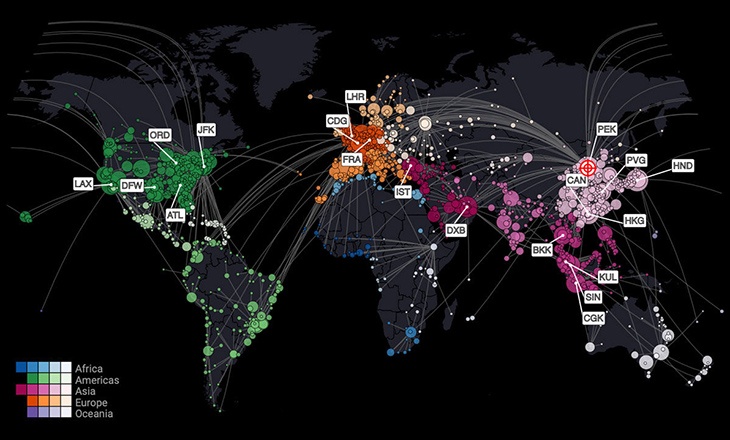 Using advanced artificial intelligence to analyze more than 100,000 articles daily, a Canadian company known as Bluedot was among the first in the world to notice the new coronavirus emerging from China, even before international health authorities caught wind of the issue. The AI, scouring articles in 65 languages in order to find news about more than 150 different diseases, spotted an article in Chinese about a "pneumonia of unknown cause" with 27 cases on December 31st.
As the director of the White House's Office of Science and Technology Policy (OSTP) requests that scientific experts "rapidly" look into the origins of the virus, concerns spread over the possibility that the novel coronavirus could have been engineered or deliberately released.
February 8th news arrives.
The 1st U.S. citizen dies from the virus in Wuhan, China. Further, deaths from the virus have surpassed 700, with a peak daily death count of 86.
Daisy Hill Hospital in Northern Ireland was partially closed and deep cleaned after a patient suspected of having Coronavirus arrived at reception.
Thailand's public health ministry reports 7 new cases of the coronavirus, including 3 Thais and 4 Chinese.
The UAE Ministry of Health and Prevention announces 2 new cases of coronavirus, bringing the total number of cases to 7 in the country.
A Singapore firm says they developed a test that could test for the coronavirus in as little as 2 hours, where current testing yields results in 24 hours.
Five British nationals have been diagnosed with the new coronavirus at a mountain resort in France. Two schools near the ski resort in the French Alps have also been closed as authorities try to determine with whom those infected had been in contact.
A professor at the Ateneo de Manila University School of Science and Engineering, Fabian M. Dayrit sheds light on the potential use of coconut oil as a safe antiviral agent against the novel coronavirus.
Circling back to the Diamond Princess cruise ship being quarantined off the coast of Japan, 2 more passengers (including another American) have fallen ill. This brings the ship's total coronavirus-infection count to 63 passengers.
Neil Ferguson, an infectious disease scientist, estimates coronavirus could be infecting 50,000 people a day.
With 812 deaths and 37,251 infections, Chinese officials announce that the death toll from the novel coronavirus has officially surpassed the number of people killed by the 2002-2003 SARS outbreak.
Chen Qiushi, a citizen journalist and 'truth-teller' who had been doing critical reporting from Wuhan, is reported missing. This, just as hundreds of thousands of people in China begin demanding freedom of speech online after mourning the death of a whistleblower doctor.
The WHO warns against misinformation and conspiracy theories revolving around the coronavirus outbreak, one of which claiming that President Trump and the U.S. government is behind the outbreak
Say hello to February 10th.
Death toll and infections reach 908 and 40,553, respectively. Further, China's National Health confirmed 3062 new infections and 97 new deaths over the course of 1-day, hitting a new record.
Hong Kong Health officials confirms 10 additional cases, bringing the number of cases in Hong Kong to 36. Nine out of those 10 cases were all in the same family. They shared a hot pot meal of boiling broth with added meat and vegetables. Yum.
Another 6 passengers (including another American) have fallen ill on the Diamond Princess cruise ship that is quarantined off the coast of Japan, bringing the ship's total infection-count to 69.
February 11th Coronavirus News
The 1st American evacuee from China who was infected with the Wuhan coronavirus is mistakenly released from a San Diego hospital after an initial test found the person had not been infected. That person returned to the hospital and is reportedly doing well.
California-based diagnostics firm Cepheid says it is developing an automated molecular test that should be able to test for the coronavirus and deliver results within 30 minutes.
More than 100 residents in 35 households at a public estate in Hong Kong are evacuated after 2 people in the block test positive for the coronavirus. Finding an unsealed pipe in the bathroom of one of the infected, fears spark that the virus could be spread through pipes.
Head of the World Health Organization Dr Tedros Adhanom Ghebreyesus says that while the outbreak is very much an emergency for China, where 99% of the cases are, the virus still 'holds a very grave threat for the rest of the world.'
A member of local government in Shanghai says the coronavirus could spread through the air even after an infected person has left the room.
 Santa Clara County in California declares a local health emergency to prepare financially for an outbreak of the coronavirus.
Two more coronavirus cases are confirmed in Singapore, bringing the total count to 47.
The North Dakota Department of Health is monitoring 3 people in the state who may have been exposed to the coronavirus.
Of 102 confirmed coronavirus cases in Tianjin, a city in Beijing, about a 3rd of them are linked to one department store in the Baodi district, bringing fears of hasty, easy transmission in close quarters.
By now, more than 43,000 people have been infected, with more than 1,000 lives being taken by the virus – most of which occurring in mainland China.
The new coronavirus now has an official name: COVID-19 – the coronavirus disease that was discovered in 2019.
In Kent County, Michigan 3 people voluntarily quarantined themselves after returning to the United States from China.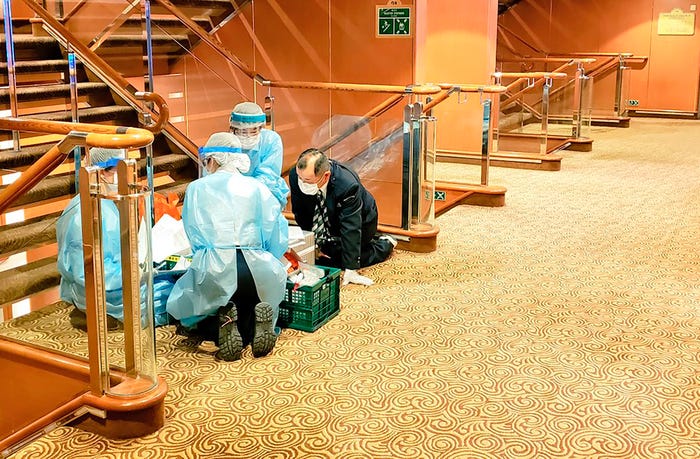 John Nicholls, a pathology professor at the University of Hong Kong, hypothesizes that the virus could very well become inactive once weather conditions change. He notes that the virus does not like sunlight, higher temperatures, and humidity.
Meanwhile, Harvard's Marc Lipsitch thinks the virus will eventually spread with great impact on an international scale. Any country hit so far should expect more doom to come and thus prepare for 'what may seem like the worst flu season in modern times.'
February 12th Coronavirus News
Nearly 200 Georgia residents are quarantined in their homes after returning from recent trips to China.
Three more cases of the coronavirus are confirmed in Singapore, bringing the total to 50.
Huge companies such as Nokia, Facebook, AT&T, Sprint, Intel, and more announced that they will not be attending the world's largest mobile tradeshow – to take place in Barcelona, Spain from February 24,-27.
China reports an astounding 14,800+ new cases and 242 deaths from COVID-19 in a single day.
A 14th person in the U.S. is diagnosed with the new coronavirus.
Southern Nevada health officials are monitoring an undisclosed number of Clark County residents quarantined at home to determine whether they are infected with coronavirus.
A CDC official says that testing kits shipped to states from the CDC in an effort to speed diagnoses are defective.
According to Navy and Marine Corps service-wide messages, U.S. Northern Command is executing plans to prepare for a potential pandemic of the novel coronavirus.
February 13th Coronavirus News
The Centers for Disease Control and Prevention announces the 1st confirmed case of the COVID-19 coronavirus in Texas – marking the 15th confirmed case in the U.S.
By now, there are a total of 60,000+ confirmed cases of COVID-19, with a death count of 1,370.
China alters its methods for counting coronavirus cases amid concerns over its handling of the crisis. Previously confirming cases only when a person tested positive for the virus, now they will use imaging and other medical diagnoses. This is the primary reasons we're seeing such a surge in cases, because the diagnosing process has been expanded.Some say this process, using clinical suspicion along with CT scans, is not the best method, while others think it could help expedite institution of protective measures and help isolate cases. To diagnose the virus, physicians look for white patches called "ground glass," which signal fluid in the lungs.

Source: Karan Bunjean/Shutterstock // Business Insider

Source: Weifang Kong and Prachi P. Agarwal // Business Insider

Made using scanning and transmission electron microscopes at the National Institute of Allergy and Infectious Diseases' Rocky Mountain Laboratories, new images of the virus have been released showing us exactly what it looks like up close.

This image from a scanning electron microscope shows, in orange, the coronavirus that causes the disease COVID-19. The virus was isolated from a patient in the U.S. and is seen here emerging from the surface of cells, in gray, cultured in the lab. Source: NIAID-RML // NPR

Image of the virus from a transmission electron microscope. Source: NIAID-RML // NPR

A North Korean official who returned from China has reportedly been executed for going to a public bath in violation of his quarantine. North Korean leader Kim Jong Un says he vowed to "rule by military law" against anyone who leaves quarantine without permission.What's more, everyone believes North Korea is lying about not having a single case of the coronavirus, especially since it borders China.
Doctors attempt to tackle the coronavirus by using drugs meant for other diseases, such as HIV, Ebola and malaria.
China National Biotec Group announces that antibodies found in blood plasma taken from infected individuals could be used to help treat those who are critically-ill by swiftly reducing inflammation. This revelation leads a Chinese senior health official to publicly request blood plasma donations from recovered patients.
February 14th Coronavirus News
Despite claims made by North Korea that they have not had a single outbreak, the United States says it would still provide assistance to North Korea to help international aid agencies fight the coronavirus.
Health minister Harsh Vardhan of India says the country is monitoring the new coronavirus outbreak at the highest level to prevent an epidemic, including increased airport screenings and heavier monitoring of individuals coming into the country from broad.
Already suffering for months, Germany's economy is poised to hit even lower lows as the country relies heavily on exports to China, whose economy has also been weakened by the virus.
As China's economy suffers, analysts explain how the next 2 weeks will be crucial in determining the true economic impact of the coronavirus. Over the next couple weeks, factories should be opening back up in China, which would give a "better understanding on the resilience of China and on that basis, the spillover for the rest of the world," says International Monetary Fund Managing Director Kristalina Georgieva.
Prime Minister of Singapore, Lee Hsien Loong reveals that COVID-19 (the name for the currently-circulating coronavirus) is likely spreading in the country, even among those never visiting China. Singapore has some of the most confirmed cases of coronavirus outside of China, with a count of 67.
An individual at the UK Bus Summit at the QEII Conference Centre in London is diagnosed with the coronavirus, leading health officials to contact hundreds of other conference attendees to share the warning.
A professor of sustainable health at Umeå University and author of a recent coronavirus-study, Joacim Rocklöv says that the coronavirus spreads more easily than the World Health Organization claims. "Our review shows that the coronavirus is at least as transmissible as the SARS virus. And that says a great deal about the seriousness of the situation."
After visiting the island of Oahu, part of the Hawaiian islands, a Japanese couple contract the coronavirus. In response, Hawaii health authorities begin a search for anyone who may have had close contact with them.
About 1,716 health workers in China become infected with the coronavirus. WHO authorities are working with China to discover more details.
Following a claim from the White House in the U.S. that China is not cooperating with other nations or organizations regarding coronavirus prevention and containment, the WHO says that these claims are not factual, urging countries to 'avoid politicizing the issue.'
Facebook cancels its upcoming global marketing conference scheduled for next month in San Francisco out of caution for the coronavirus outbreak.
Two citizens in China who were reporting and vlogging (video-blogging) on the coronavirus go missing after taking stabs at a corrupt government.
A 5th confirmed case of coronavirus is revealed in British Columbia, a province in Canada.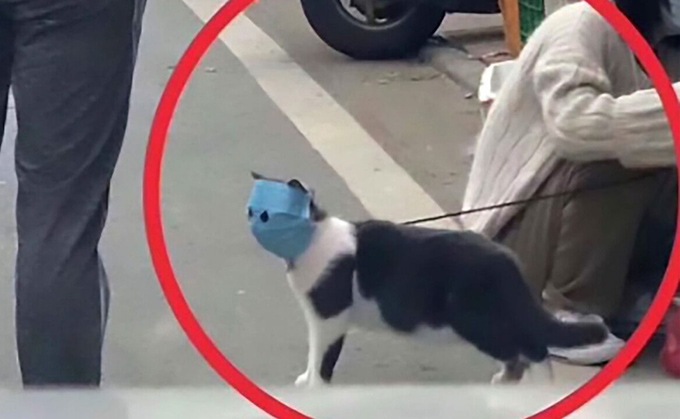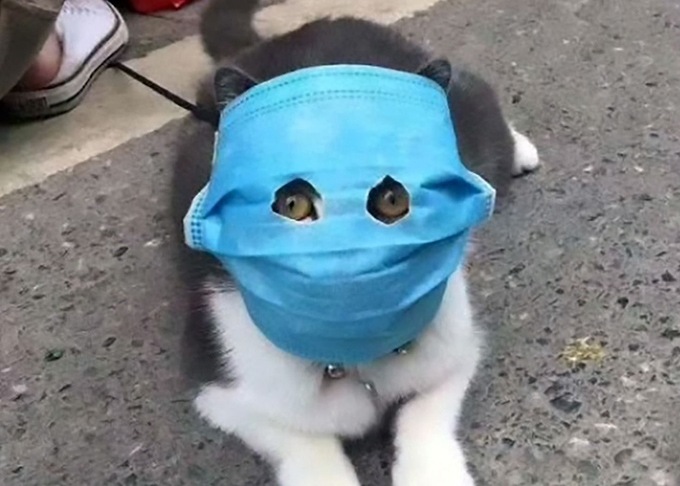 After short-circuiting a lock, a Russian woman escapes a hospital ward where she was under quarantine for novel coronavirus. As a response, she is now reportedly facing a lawsuit filed by heath authorities for endangering the public.
Coronavirus fears spark a lockdown of 8 planes at Heathrow Airport in London after passengers complained they were suffering from symptoms.
San Diego leaders declare a local emergency and public health emergency for 7 days over the coronavirus, giving officials access to resources to address the virus. The county will be able to "seek mutual aid, potentially be reimbursed for their response, and ensure resources to first responders and hospitals, stock pile medical supplies and gain access to hospital beds, and state and federal emergency funds if necessary."
February 15th Coronavirus News
A Chinese tourist dies in France after contracting the new coronavirus, marking the 1st death from the disease outside Asia.
Dr. Nancy Messonnier, the director of the CDC's Center for Immunization and Respiratory Diseases, announces that the U.S. will be expanding its protective measures to help further prevent and contain the coronavirus. One such measure is officially testing for the coronavirus in anyone who exhibits flu-like symptoms.
China has more than 80 current/pending clinical trials on potential treatments for COVID-19. The WHO is also working with Chinese scientists to set study-standards from the start so that proper conclusions can be drawn.
Of 9 people receiving treatment for the coronavirus in the UK, 8 have been discharged from the hospital.
Chinatown businesses in Hawaii say sales and foot traffic have dropped 30% in the wake of the recent coronavirus scare. I can only imagine other locations are feeling the same.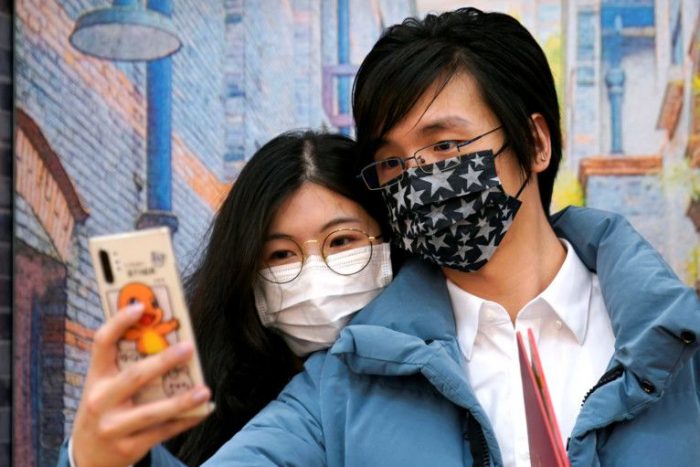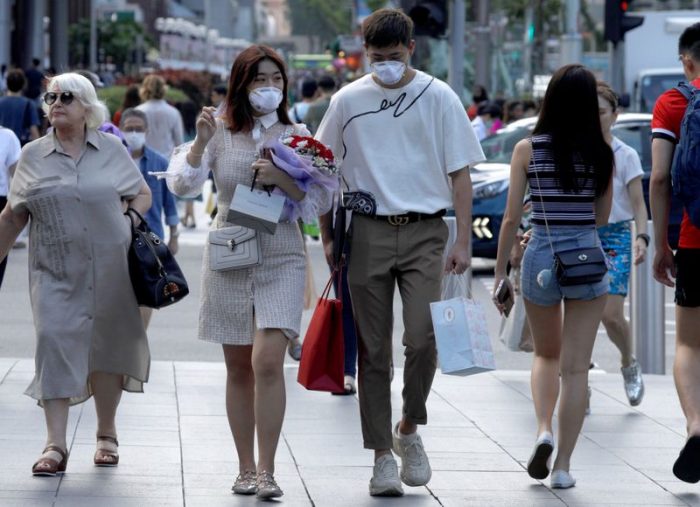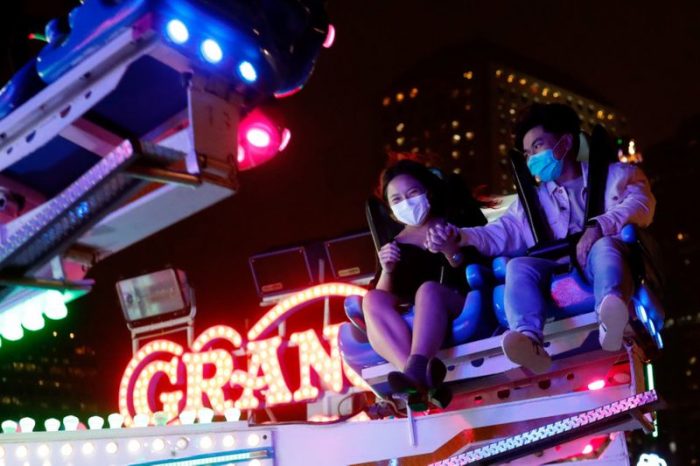 February 16th Coronavirus News
Almost 400 evacuated Americans who traveled aboard the Diamond Princess cruise will be returning to the United States, to immediately be put under forced quarantine at U.S. military installations.
Singapore downgrades its growth forecast for 2020 as the country deals with more coronavirus cases than most other stricken countries. The Ministry of Trade and Industry downgraded its forecast range for the change in annual gross domestic product to between -0.5% and 1.5%, down from between 0.5% and 2.5%.
A new report by biological scientists from South China University of Technology in Guangzhou, China is released, repeating a bold statement hypothesized by others when the virus first started in its tracks. The report sheds more light on how scientists researching bat diseases in a science laboratory in Wuhan could be responsible for the global outbreak. It details how sick bats urinated, attacked, and bled on researchers, who, despite quarantining themselves, still spread spread the virus through Wuhan, across China, and throughout the world.
Thailand records another case of the coronavirus and plans to increase screening of visitors coming from Singapore and Japan.
China tightens restrictions on citizen travel in Hubei province, telling 60 million people to stay at home unless there is an emergency. What's more, the use of private cars has been banned.
Chinese authorities 'scramble to "protect the reputation of the Communist government as the coronavirus outbreak threatens to embarrass Beijing amid a deepening 'systems conflict' with the United States."
Graphic Sources:
Additional Sources:
---
| | |
| --- | --- |
| | Mike is the co-founder, editor, and researcher behind Natural Society. Studying the work of top natural health activists, and writing special reports for top 10 alternative health websites, Mike has written hundreds of articles and pages on how to obtain optimum wellness through natural health. |