Are Beef Eaters in Danger of Mad Cow Disease?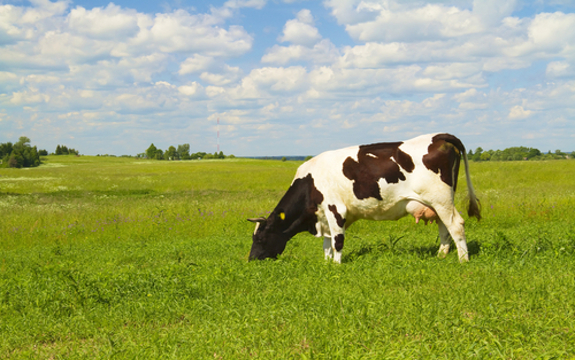 Recently, a case of the highly dangerous Mad Cow disease was found in central California. The USDA has reported that it is the first time this has occurred in six years – a fairly long streak for the disease, which used to be occurring at an alarmingly high rate in the past. No matter what, it isn't great news for beef eaters.
Should Beef Eaters Worry About Mad Cow Disease?
The cow "was never presented for human consumption, so it at no time presented a risk to the food supply or human health," said John Clifford, the chief veterinary officer of the USDA. He also pointed out that the milk from the cow was not also transmitting the disease, which could potentially affect thousands of dairy consumers. During a press conference, Clifford stated that he was very confident that the nations cattle was safe and healthy for consumers who choose to buy it.
The animal in question had been picked out of a large portion of cattle headed to a rendering plant. Shortly after this random search of the infected animal, it was discovered it was a rare case of Mad Cow and USDA was immediately notified. As soon as the investigation concludes, the animal will be disposed of, likely via incineration to ensure that no infected tissue will survive.
Though only the fourth case of mad cow in the states, the disease has been found suspiciously enough across the group of nations that form NATO (Western Europe/North America). The USDA has also been criticized for having too small of a surveillance coverage, cutting the surveillance of cattle down to as much as 90 percent.
What does this mean for American beef eaters? Hopefully the answer is not a surge of Mad Cow disease across the country, but only time can tell if that were to occur. Mad Cow disease, known also as Bovine Spongiform Encephalopathy, occurs when cows are fed reconstituted food made from other deceased cows. Farmers sometimes feed their cows the waste products that had been created from the use of other cows, such as bone marrow and meat bits leftover from butchering the whole cow. This abusive act is obviously highly unsanitary, and accounts for much of the stigma that occurs in first world nations' population of beef eaters.
The consumers' fear of the disease is what caused a very rapid decline in sales for the beef market, costing larger beef producers billions of dollars both here in the states as well as with the Asian countries that import American beef. As soon as word hit that another case of BSE was in the Americas, projected sales and contracts plummeted down to the lowest they have been in almost a whole year.
As one of many beef eaters, this validates the necessity of buying high quality grade A beef, a powerful method that may be used to to eliminate a considerable degree of rational fear of eating beef unfit for consumption.
---
3 responses to "Are Beef Eaters in Danger of Mad Cow Disease?"