5-Year-Old Dies from Flu After Getting a Flu Shot – An Isolated Case?
Parents choose to pull the plug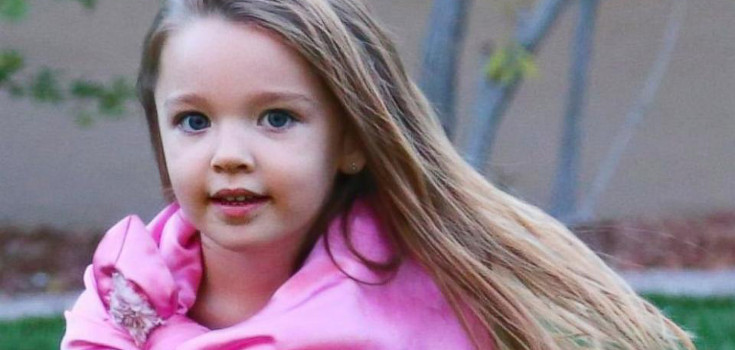 In a recent unfortunate event, a 5-year-old girl died from in a hospital from the influenza virus – even after receiving the flu vaccination. Of course nothing is a guarantee.
It all started when the young girl, named Kiera Driscoll, came down with a fever while playing on a Sunday morning. She was given children's ibuprofen, her farther, Pathrick Driscoll, said made her feel better. But the relief didn't last long.
Her mild fever returned and her cough worsened and included phlegm, Driscoll said. At about 4 a.m., Kiera was given medicine (albuterol nebulizer) in an attempt to clear our and expand her breathing airways. The following morning, Kiera's parents took her to an urgent care center where she was given a steroid to help her breath. A short time later, her mom heard Kiera say, "I can't breathe. It's hard to breathe." Then, the little girl collapsed and passed out.
After performing some CPR-trained rescue breathing techniques, the little girl's mom called 911 to rush Kiera to the emergency room. This is where she developed an irregular heart beat and went into cardiac arrest. There, she was found to have influenza A.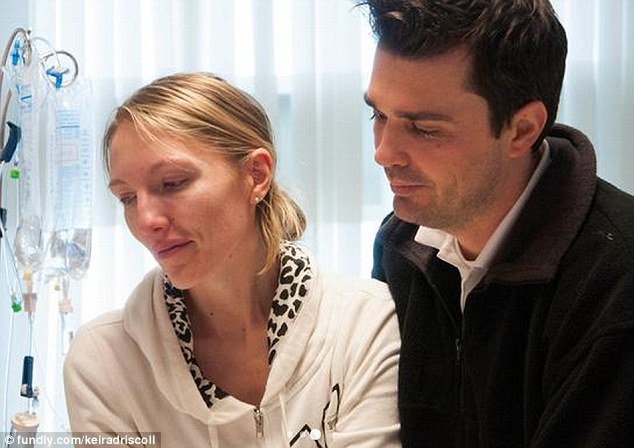 "Their working diagnosis was that a mucus plug of thick mucus got coughed up and clogged, lodged in her trachea, preventing her from being able to breathe," Driscoll said.
Despite medics' best efforts, Kiera could not be resuscitated and she was placed on life support. On Tuesday, her parents made the heartbreaking decision to turn off the machine the next day.
However, Kiera reportedly died before the machine from a cardiac arrest before the machine was shut off.
Kiera's official cause of death was that she went into cardiac arrest after coming down with influenza A and pneumonia, according to the Clark County coroner's office in Nevada, which did not examine her body after her death.
"Though Kiera's passing has shattered the world her birth created for me, the joy of raising her was worth it," Driscoll said of his daughter at her funeral. He also shared the eulogy on a fundraising page set up for Kiera to express his gratitude for the love and support his family received.
Read: Epidemiologist for CDC Says he Would 'NEVER Give his Pregnant Wife' a Flu Shot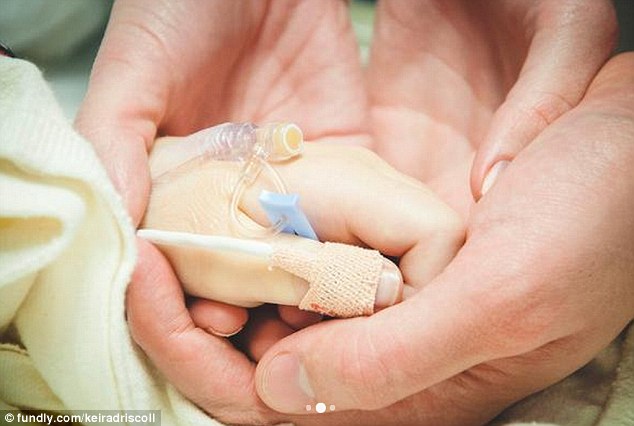 Troublingly, her death from the flu occurred even after receiving the flu vaccination for this years flu strain, though Kiera's dad places on blame on the vaccine and still thinks everyone should be vaccinated.
"Vaccines help save lives, and they help keep other people from getting infected as well," he said. "We always want people to be vaccinated."
Not an Isolated Case
Unfortunately, Kiera isn't an isolated incident. As of the week ending Jan. 17, 56 pediatric flu-related deaths had been reported to the U.S.Centers for Disease Control and Prevention. In the first week of the year alone, 19 children have reportedly died, and 8,000 in total have been hospitalized for flu complications since the start of last October.
Even though more people have been vaccinated for the flu this year than last, flu deaths continue to rise. This further suggests that the flu shot is less than capable of protecting us from the flu. After all, it's supposed to be only 23% effective this year, according to the Centers for Disease Control and Prevention (CDC).
The CDC has also admitted that as many as 75 percent of all people who were vaccinated for the flu this season will still get the flu anyway, the result of viral mutations and circulating strains that differ from the ones included in the vaccine.
Vaccine controversy aside, it is well known that the flu strain mutates at a rate that can't be matched by vaccine makers. Perhaps we should look for an alternative route.
---
| | |
| --- | --- |
| | Mike is the co-founder, editor, and researcher behind Natural Society. Studying the work of top natural health activists, and writing special reports for top 10 alternative health websites, Mike has written hundreds of articles and pages on how to obtain optimum wellness through natural health. |
4 responses to "5-Year-Old Dies from Flu After Getting a Flu Shot – An Isolated Case?"