Retailers Offer Quiet Shopping Hours for Families of People With Autism
Toys "R" Us had "quiet" shopping events in the UK 3 years ago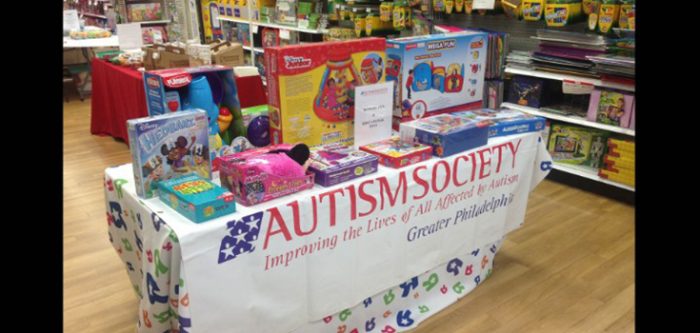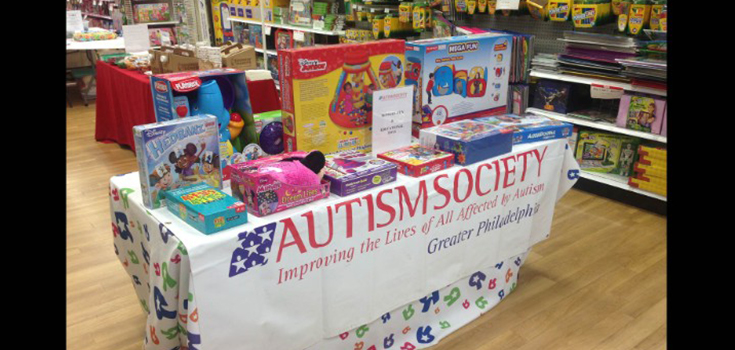 Healthy Living
Bright lights, loud noises, and crowds can be difficult for people with autism. At no time during the year are stores brighter, louder, and more crowded than during the holidays. To help autistic people and their families have a more peaceful, enjoyable shopping experience, some retailers (including Toys "R" Us and Target) are hosting special shopping days and events designed just for them. [1]
The Toys "R" Us in King of Prussia, Pennsylvania, hosted its first holiday season shopping event on December 10, thanks to Patti Erickson, president of the Greater Philadelphia Autism Society. She decided to get the store on board after hearing that the toy retailer had offered a "sensory-friendly shopping day" in the UK.
In fact, Toys "R" Us has been hosting quiet shopping events in the UK for the last 3 years. This is the first year that it has tried rolling out a similar program in the US. [2]
The store, in collaboration with Erickson's Autism Society chapter, welcomed more than 30 families for a quiet, 2-hour shopping experience. Doors opened at 8 a.m., as usual, but there were no massive crowds, and the overhead music was turned off. [1]
Erickson explained that music can be agitating to people with autism. She said:
"They're processing it differently, and it could maybe even sound like nails scratching on a chalkboard to them."
The store set up sensory stations with activities like kinetic sand and weighted blankets to help the kids comfortable in their surroundings, according to Erickson:
"Different sensory things help them get acclimated to the store and grounds their body so they can really stay focused and can almost ignore anything else around them that would bother them."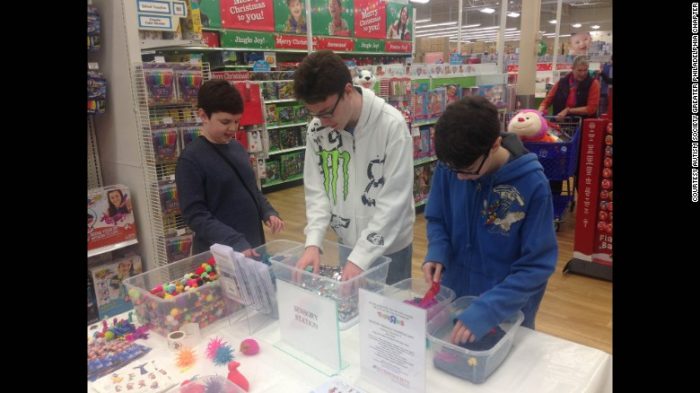 Daniel Cadey, autism access manager for the National Autistic Society, said:
"Simple changes like this can make a huge difference [for people with autism]. For many autistic people and their families a simple trip to the shops, which should be an enjoyable experience, can be fraught with difficulty. Autistic children and adults can become overwhelmed with too much information inside a busy store." [2]
About 65 miles away, in Lancaster, Pennsylvania, Target held a similar event on the 10th. From 6-8 a.m., families with autistic children could do their holiday shopping with dimmed lights, no Christmas music, less crowds, and free Starbucks coffee. [3]
The Lancaster Target partnered with Wellspan Philhaven, which provides behavioral healthcare for adults and children in Central Pennsylvania. Though it was not a company-wide event, a Target spokesperson said that "we empower our store leaders to make decisions that help meet the needs of the guests they serve."
In a statement, the spokesperson went on to say:
"The store leader of our Lancaster East store worked with his team and local community partners to create a welcoming shopping event for his guests on the autism spectrum and we applaud his efforts. We don't have plans to roll these events out company-wide, but are always looking for new ways to further enhance our guests' shopping experience."
Sources:
[2] Palm Beach Post
---
| | |
| --- | --- |
| | Julie Fidler is a freelance writer, legal blogger, and the author of Adventures in Holy Matrimony: For Better or the Absolute Worst. She lives in Pennsylvania with her husband and two ridiculously spoiled cats. She occasionally pontificates on her blog. |