Orphaned Kittens Find Love in the Arms of Senior Citizens
The kittens need love, and retired seniors are giving it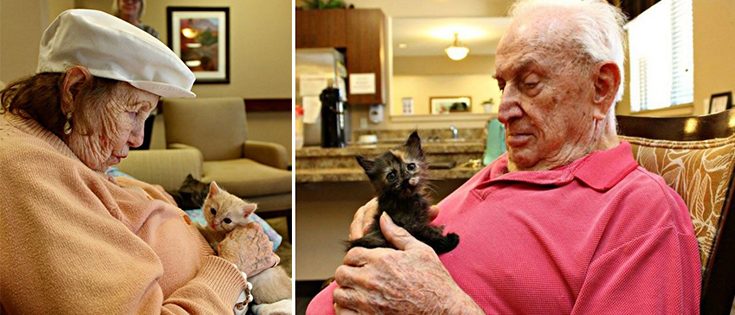 Nursing homes and animal rescues have a lot in common, when you think about it. Both can be lonely, isolating places that lack the warmth and familiarity of loved ones and home. So it makes perfect sense that the Pima Animal Care Center (PACC) in Tucson, Arizona, decided to team up with Catalina Springs Memory Care to save homeless felines and enrich the lives of senior citizens. [1]
Catalina Springs residents bottle-feed the tiny kittens, socialize with them, and otherwise get them used to people. They prove that getting old doesn't mean you can't make a huge contribution in the lives of others – including the lives of animals.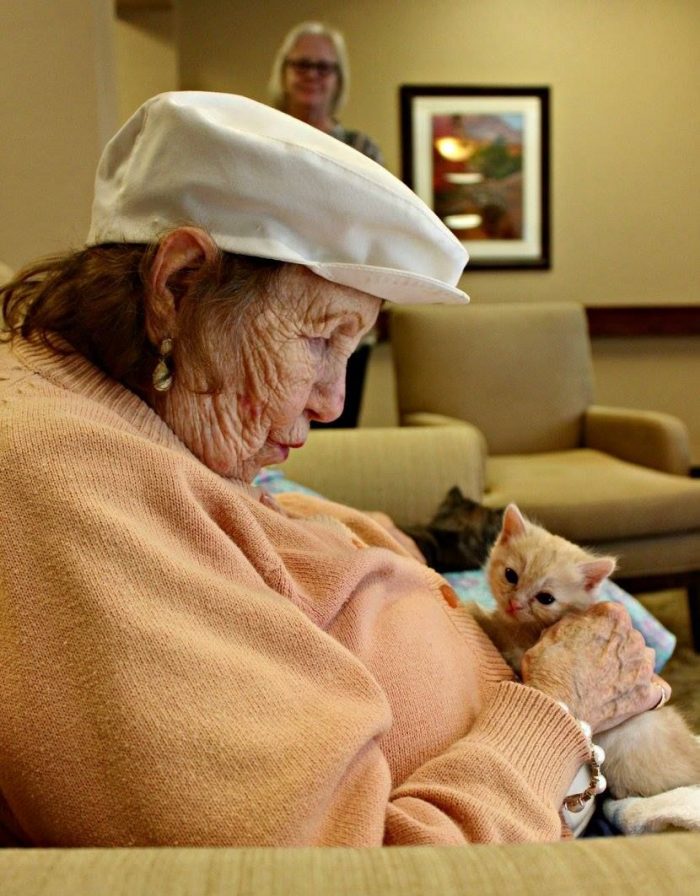 Sharon Mercer, Catalina Springs' Executive Director, said in a press release:
"To some it may seem peculiar at first: Residents who are in need of around-the-clock care themselves, given the task to care for these young kittens.

But there are skills, emotions and needs that do not just leave a person with dementia or Alzheimer's. The desire to give love and receive love remains. The kittens have given us the opportunity to nurture this human condition that lies in each and every one of our residents."
The idea of pairing orphaned kittens with seniors came from Rebecca Hamilton, the health service director at Catalina Springs and a dedicated animal foster parent. She felt certain that residents at the facility would be more than happy to give the kittens the 24-hour care they desperately needed in order to survive, and the residents didn't let her down. [2]
PACC spokeswoman Karen Hollish said of the brilliant pairing of homeless kittens and seniors:
"Without a foster, these kittens wouldn't have made it. And not only are they surviving, they are thriving."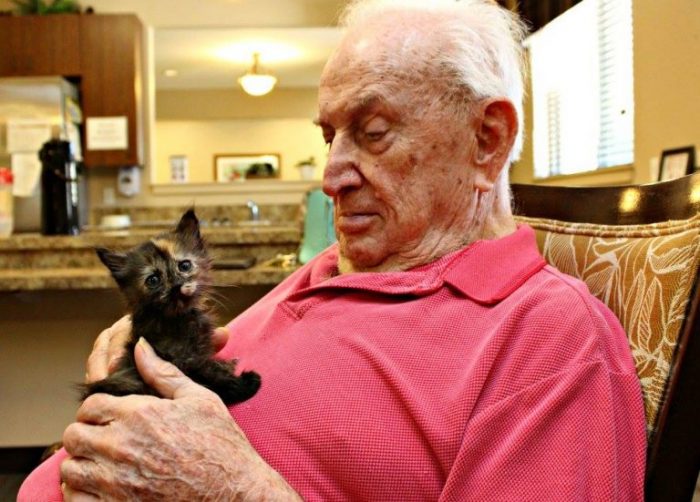 She said of the residents:
"These are people who are home. They are not working. And sometimes, they are lonely. They have love to give; they are very open to receiving love." [3]
In 2015, PACC took in more than 2,100 kittens. The rescue wouldn't have been able to achieve its goals without the help of Catalina Springs Memory Care. [2]
The first two kittens to experience the loving kindness of senior caregivers were litter mates Peaches and Turtle. When they first arrived, they were only two weeks old and had just recently opened their eyes. Peaches and Turtle will soon return to PACC to be spayed and adopted. In fact, one of the nurses at Catalina Springs fell so in love with the fuzzy duo, she is thinking of giving them a "forever home."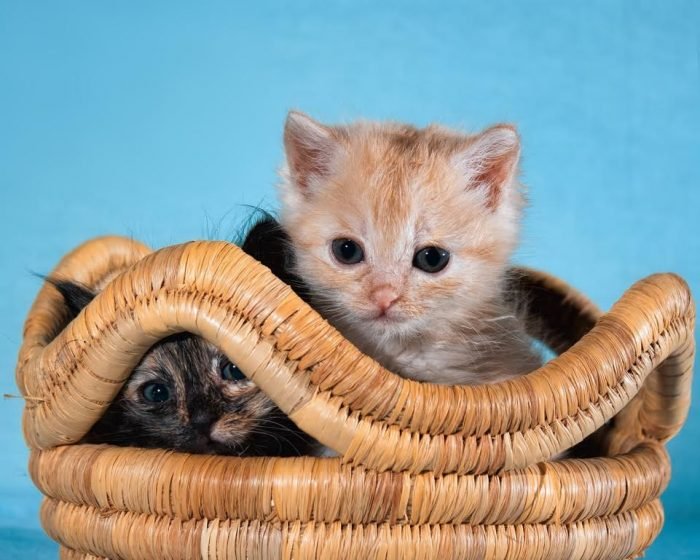 Many more kittens will likely be brought to Catalina Springs for care, and several other retirement facilities are interested in the program, as well. Hamilton said:
"We have gotten a lot of interest from this. So many people say, 'Why didn't we think of this? This is really a perfect match.'

That is clearly my hope. When kitten season starts up in full force, I hope rescue groups will reach out and form partnerships with memory care units and group homes and that a lot more lives can be saved. And a lot more joy can be brought to the lives of seniors." [3]
Sources:
[2] One Green Planet
[3] The Dodo
---
---


Julie Fidler is a freelance writer, legal blogger, and the author of Adventures in Holy Matrimony: For Better or the Absolute Worst. She lives in Pennsylvania with her husband and two ridiculously spoiled cats. She occasionally pontificates on her blog.