Medical Marijuana Bill Heads to Senate in This Eastern U.S. State
Passage is almost a certainty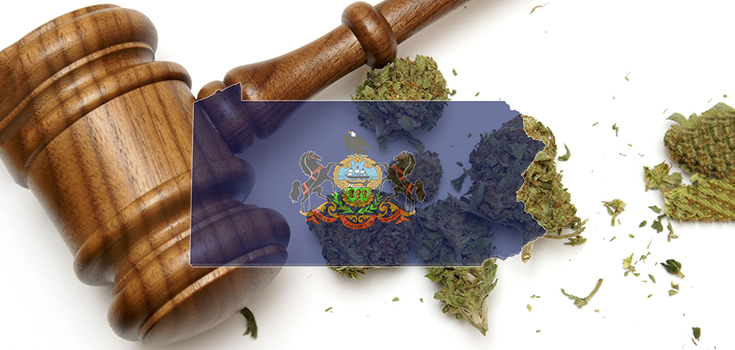 It's a great time in Pennsylvania! The state House voted 149-43 to legalize medical marijuana, but it gets even better. If the bill is signed into law, cannabis would be a legal treatment option for autism, making Pennsylvania the first state to specifically include the condition.
The vote made Pennsylvania the 24th state in the Union to pass such a law. The measure will allow people suffering from conditions such as epilepsy, multiple sclerosis (MS), and cancer to use cannabis. In total, marijuana would be legal for the treatment of 16 conditions.
Patients will be allowed to use marijuana in pill, oil, vaping, and other forms, but will not be permitted to smoke it.
The bill now heads to the Senate, where it has widespread support and leaders say it will pass. Gov. Wolf has pledged to sign it.
Included in the legislation is a mandatory 4-hour training course for doctors on the latest research on medical marijuana. Physicians who wish to prescribe marijuana will be required to fill out an application, as well.
The decision came at the end of a long and often tumultuous road for lawmakers, as both sides argued passionately for and against the measure.
Read: Cannabis Shows Promise in Treating Autism and its Symptoms
Rep. Jeff Pyle, a Republican, tearfully used his own battle with cancer as an example of why he supported the measure:
"We have a chance today to improve the lives of kids – and old people like me."
He added, trying not to break down in tears:
"With the odds somewhat likely that they'll deal with this, too, I want them to have access to comfort that I did not have. Please let my kids have access to this."
Opponents, such as Republican Rep. Jerry Knowles, called marijuana a "gateway drug" (a claim that even D.A.R.E has quietly discarded), and argued that the Food and Drug Administration (FDA) has not approved marijuana for medical purposes. Others expressed concern that passage of the measure would bring Pennsylvania 1 step closer to legalizing pot for recreational use.
The proposal was fiercely contested by Rep. Matt Baker, a lawmaker with ties to Big Pharma, who said of the vote:
"I cannot remember when the last time this august body voted on a bill that was in direct violation of federal law."
Baker said the state should not be legalizing marijuana while the nation is in the midst of a heroin and opioid epidemic, implying wrongly that marijuana causes users to graduate to stronger, dangerous substances. Baker filibustered for an hour before the vote, calling cannabis "dangerous."
Read: 3 Marijuana Myths Debunked
The Senate approved the legislation in 2014 and again last year. In order for it to become law, however, the Senate will have to agree with changes made by the House. Earlier this month, the House approved an amendment to the bill that would set up a joint government and medically regulated system to monitor the growth, manufacture and distribution of medical marijuana.
The amendment places a 5% sales tax on growers and processors selling the product to dispensaries, and gives the Medical Marijuana Board the ability to increase the number of dispensaries, processors, and other lawful ways to increase access to the vital medication. The amendment also added more flexibility to the list of conditions that can be treated with medical cannabis.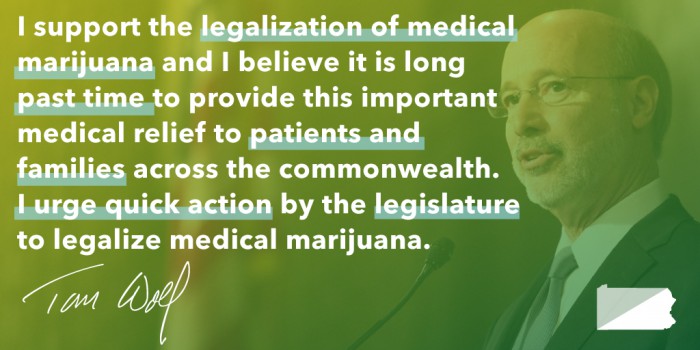 Said. Gov. Wolf in a statement:
"We will finally provide the essential help needed by patients suffering from seizures, cancer and other illnesses."
Sources:
---
---


Julie Fidler is a freelance writer, legal blogger, and the author of Adventures in Holy Matrimony: For Better or the Absolute Worst. She lives in Pennsylvania with her husband and two ridiculously spoiled cats. She occasionally pontificates on her blog.