Israel Decriminalizes Marijuana
At least 9% of Israelis use cannabis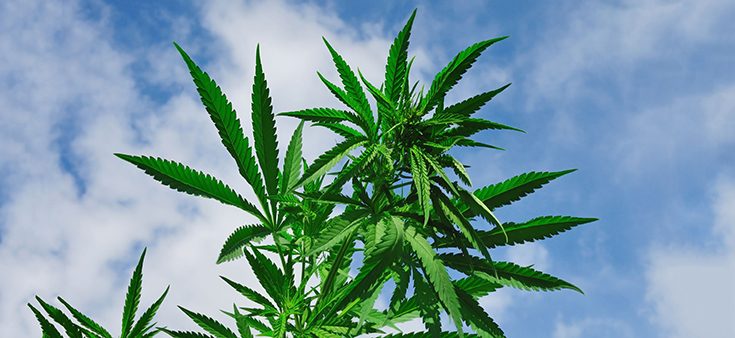 On March 5, 2017, Israel, a country  that has been at the forefront of cannabis research, decriminalized the recreational use of marijuana. [1]
Now, first-time offenders caught using marijuana in public will face a fine of about $250. A 2nd offense will cost $500. Getting nabbed with weed in public a 3rd time may result in required rehabilitation, education, and a suspended driver's license. Offenders caught a 4th time will be subject to prosecution and a potential prison term.
Justice Minister Ayelet Shaked said:
"Whether one supports use of cannabis or is opposed, it is wrong to judge cannabis users per criminal law and its derivatives. The State of Israel cannot turn a blind eye in light of changes worldwide regarding cannabis consumption and effect."
Indeed, the world's attitude about marijuana is shifting. More than 20 countries are toying with the idea of changing their marijuana laws. In the United States, marijuana is legal for either medical use, recreational use, or both in the majority of states. Recreational cannabis is legal in 8 states now. A Gallup poll released in October 2016 shows that public support for legalizing marijuana is at 60% – its highest level in Gallup's 47-year trend.
Read: November 8: The Biggest Day for Marijuana Legalization Since 2012
Mexico, the Czech Republic, Costa Rica, and Portugal have all decriminalized marijuana in an effort to get a grip on societal problems associated with its use, such as drug cartels.
Tamar Zandberg, of the Meretz Party, said:
"This is an important step, but it's not the end of the road. t's a message that millions of Israelis who consume cannabis are not criminals."
Israel currently has about 25,000 medical marijuana users, up from only a few dozen users a decade ago. Even in a country as small as Israel – population being 8.5 million – the cannabis industry could bring in hundreds of millions of dollars. The U.N. Office on Drugs and Crime estimates that some 9% of the Israeli population uses cannabis, though some experts suspect the number is much higher. [1] [2]
Saul Kaye, a pharmacist and the chief executive of ICan: Israel-Cannabis, a venture fund and technology incubator for start-ups in the medical marijuana industry, said:
"This step, although not legitimizing use, is due to reduce the negative perception of the plant as 'immoral' or 'criminal,' increasing openness to its outstanding medicinal and wellness properties.

The decision will significantly increase entrepreneurship and investment into cannabis in Israel." [3]
Sources:
[1] CNN
[2] BBC News
---
---


Julie Fidler is a freelance writer, legal blogger, and the author of Adventures in Holy Matrimony: For Better or the Absolute Worst. She lives in Pennsylvania with her husband and two ridiculously spoiled cats. She occasionally pontificates on her blog.